2009 wet season in the Kimberley?
by Marc Baudet
(Bruz , FRANCE)
(Edit: Please also see the comments below for a 2010 update.)

A Broome based tour operator let me know that the Kimberley wet season could last longer this year and recommends to travel as late as possible in May. I already read your pocket guide and am absolutely amazed by the amount of information and links it offers!

I intend to download tomorrow (it is a bit too late in France by now to read it...) the complete Kimberley guide, but I have already a question: as my flight back to France from Perth is on 29 May, I intended to arrive in Broome on 8 May and travel with a rented 4WD campervan from 13/5 to 23/5 :

- Great Northern Highway first to Kununurra, in about 7 days
- Gibb River Road back to Broome, in 6 days

Sure, I know that the weather conditions are very unpredictable so long time before: but what is your feeling about that planning? The Great Northern Highway must remain opened even in case the Gibb is closed?

And what about beginning by Kununurra (direct from Perth), as you seem to suggest it is a quieter place than the too busy Broome?
I should be glad to have your opinion
Danke
Marc Baudet (France)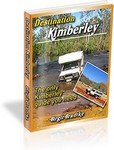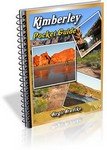 Travelling to the Kimberley?

The free Kimberley Pocket Guide
is a great introduction to travel in the region.
The full Kimberley Travel Guide


shows you how to make the most of your adventure at Australia's last frontier.
Travelling to the Northern Territory?
NEW! Destination Top End offers the same comprehensive, detailed insider information for the tropical regions of the Northern Territory.

A must have if you travel to or from Darwin.
---
Return to Kimberley Travel Guide home page