4WD in the Bungle Bungles?
Me and three friends are planning a trip from Perth to Darwin and we are wanting to do Kimberly as well. We were going get a campervan for the trip - but we then found out for the Bungle Bungles we need a 4WD and now we are a bit stuck on what to do.

Can we get the four wheel drive near there to have for the 6-7 nights that we are going to be in there? Do you have any advice if that makes sense, as we don't wanna miss it but not sure us girls can last our full month of the trip in the 4WD camping?? Thank you for your help, hope to hear from you?


---
Related Reader Questions:
Can you take a 2 wd car into the Bungle Bungles?
How Difficult Is Spring Creek Road (Bungles Access)?
Road access to the Bungle Bungles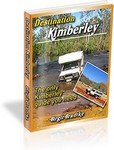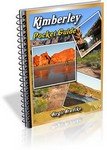 Travelling to the Kimberley?

The free Kimberley Pocket Guide
is a great introduction to travel in the region.
The full Kimberley Travel Guide


shows you how to make the most of your adventure at Australia's last frontier.
Travelling to the Northern Territory?
NEW! Destination Top End offers the same comprehensive, detailed insider information for the tropical regions of the Northern Territory.

A must have if you travel to or from Darwin.
---
Return to Kimberley Travel Guide home page