8 Days In Broome: What To Do?
by Bojan
(Slovenia)
I have 8 full days in Broome. I will be next week in Perth on masters swimming championships. After that I have time from April 22. to 28. Mining on the web I was lucky enough to find your website and the Kimberley Guide. Very good, systematic, congratulations. (Normal, German roots.)

Under your Guide I decided to fly (alone) from Perth to Broome and then what? I have a lot of experience with 4WD, I like to camp...
Please, do you have any suggestions?

Best regards,
Bojan Korsika
Ljubljana, SLOVENIA

Re: 8 Days In Broome: What To Do?
Hi Bojan,
Great that you want to come up here. It's a pity that you only have so little time.
What do do from Broome? Good question!
You say you have 4WD experience. Are you planning to hire a 4WD? That's a budget question more than one of experience, and is unfortunately very expensive. Especially once you add the fuel costs, because the distances up here are so huge.
Well, it all depends on your interests and on the weather. At this stage it looks like you may be lucky and things could be dry enough to go to many places, but there are no guarantees in April.
I personally love
Cape Leveque
, but I don't know how much fun it would be for you alone. It depends what you are looking for.
Kooljaman Resort
is a quiet beach retreat, so is Middle Lagoon. Those are not places to meet others.
I don't know how much you like being all by yourself in nature and how interested you are in Aboriginal communities. I think the
Dampier Peninsula
is a great place, but maybe you would need a bit more time to appreciate it. As I said, not sure about that one.
There is a bus service that could get you up there and to all the communities. That may be an interesting experience.
You should have enough time to explore the western half of the
Gibb River Road
, say at least up to Bell Gorge (though that may not be open), maybe even Manning Gorge. And of course Tunnel Creek on the way and Windjana Gorge.
And if the track is open and you can fit it in, then you'd have to put
the Bungles
on your list. That is a big trip, a lot of money and a lot of driving... But the park would be at its very best this time of the year. Well worth it if you can make it!
If you have the time you could have a look up the
Duncan Road
for a bit (from Halls Creek). Sawtooth Gorge is a very nice spot for a night.
Well, that are the things that you could probably fit in, at least some of them, and that are worth seeing. A lot of this depends on the weather and on the amount of money you want to spend. And of course also on how much time you want in
Broome
itself.
Hope this helps. Let me know if you have more questions.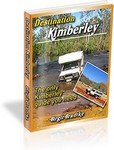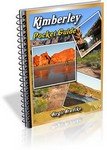 Travelling to the Kimberley?

The free Kimberley Pocket Guide
is a great introduction to travel in the region.
The full Kimberley Travel Guide


shows you how to make the most of your adventure at Australia's last frontier.
Travelling to the Northern Territory?
Destination Top End offers the same comprehensive, detailed insider information for the tropical regions of the Northern Territory.

A must have if you travel to or from Darwin.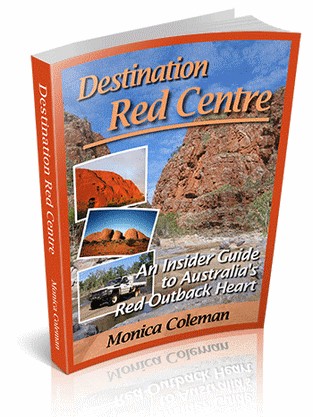 NEW! Destination Red Centre is the latest addition in this popular series. Monica Coleman takes you through Australia's red Outback heart, offering all the detail and insider tips that you have come to know and love about our guides. With special emphasis on Aboriginal communities and culture.

A must have if you travel to or from Alice Springs/Uluru.
---
Return to Kimberley Travel Guide home page