Bungle Bungles our first trip
by June & Grubby
(Tas)
We headed out into the Bungles on a whim not really knowing anything about the area. At that time (10yrs ago) I didn't use the inter-net.

So there we are with an old Viscount van which was really comfortable but not the ideal van to be taking into that sort of area, towing with a Jackeroo which was great but quite low as far as clearance went (we have learnt all this as we've gone along).

Decided to leave the van at Turkey Creek and did the 50ks back to the turn off. The road in was challenging to say the least. Remember this was 10yrs ago and we did not have a great deal of experience.

Anyway, 3hrs later we arrived in one of the most beautiful places that we have ever seen. All the trials and tribulations of getting there were soon forgotten in the wonder of the place.

The camping was great, not many people, great walking, absolutely amazing scenery, we have since been to some wonderful places including Koolpin Gorge in Kakadu but we still remember our trip into the Bungles. If you get a chance go you will never forget it, it's just one of those places!!

We are going back next year (well prepared, with plenty of experience under our belts now) and taking friends who have never been. Looking forward to it soooo much.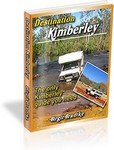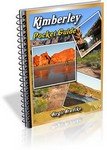 Travelling to the Kimberley?

The free Kimberley Pocket Guide
is a great introduction to travel in the region.
The full Kimberley Travel Guide


shows you how to make the most of your adventure at Australia's last frontier.
Travelling to the Northern Territory?
NEW! Destination Top End offers the same comprehensive, detailed insider information for the tropical regions of the Northern Territory.

A must have if you travel to or from Darwin.
---
Return to Kimberley Travel Guide home page