Crocodiles in Kimberley Gorges?
by Monika
(Switzerland)
Hi, I'm Monika from Switzerland. Crocodiles and snakes are animals that we are not used to in my country and I am very afraid of them!!! Next July I will travel through the wonderful Kimberleys. I know, that snakes are all around there and I just bought me a pair of gaiters to protect me...

But what about the crocs? Are the gorges like Bell Gorge, Manning Gorge, Galvans Gorge usw. croc free? In which rivers and creeks do the dangerous satwater crocodile live? What about the Dampier Peninsula? I would be very happy about your answer, so I can avoid these places - I don't really want to meet a r e a l crocodile when swimming...! Thank you!!!

Related question:
Crocodile Danger Prevention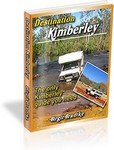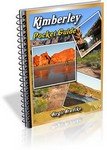 Travelling to the Kimberley?

The free Kimberley Pocket Guide
is a great introduction to travel in the region.
The full Kimberley Travel Guide


shows you how to make the most of your adventure at Australia's last frontier.
Travelling to the Northern Territory?
NEW! Destination Top End offers the same comprehensive, detailed insider information for the tropical regions of the Northern Territory.

A must have if you travel to or from Darwin.
---
Return to Kimberley Travel Guide home page