Day trip to Windjana Gorge from Broome
by Cathie
(Melbourne)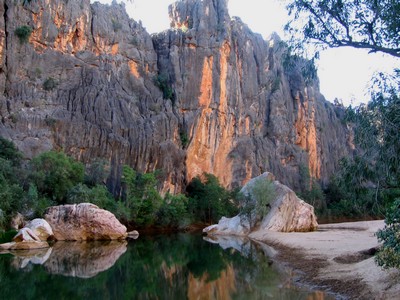 Windjana Gorge
For our Kimberley trip we are basing ourselves in Broome for 8 nights, Kununurra for 6 nights, El Questro 2 nights and Cape Leveque for 3 nights. Can you advise as to the viability of a day trip to Windjana and Tunnel Gorge from Broome? What would the driving time be for a round trip via Derby and back along the Northern Highway?

I know this is very rushed but we are doing a few overnights out of Kununurra and the kids just want to spend a week on the beach in Broome so we need to compromise...

I also want to thank you for the most outstanding website I have found on the Kimberleys. Your wealth of information and advice has been invaluable to us in the planning of our 3 week visit to the Kimberley region in September.

Many Thanks,
Cathie

Response to:
Day trip to Windjana Gorge from Broome
Hi Cathy,
Thanks for your kind words. Much appreciated.
A day trip as you describe it can be done, but it will be a long and strenuous day.
Driving times are roughly as follows:


Broome to Derby: 2 hours
Derby to Windjana Gorge: 1.5 to 2 hours
Windjana Gorge to Tunnel Creek: half hour
Tunnel Creek to Broome: about 4 hours
Those are just rough estimates. It's hard to predict the driving time for the unsealed part (from Derby to Windjana to Tunnel Creek to the Great Northern Highway). By September those roads may be very corrugated and force you to slow down.
You should allow at least an hour at
Windjana Gorge
, longer if you want to walk the length of the gorge. By September there will be very little water left. The few pools that remain will be crammed full of freshwater crocodiles. That should be very exciting for the kids. (Probably great for you, too.)
You should also allow at least an hour at
Tunnel Creek
, which I imagine will also be a lot of fun for the kids. Unless they are afraid of the dark, of course.
Then add time for the
Derby
wharf, the prison Boab, lunch break etc...
It will be a looong day but it is not impossible. The good thing is that the kids will be able to sleep on the long drive back to
Broome
. The not so nice thing is that one of you has to stay awake and drive!
Be safe and enjoy your trip!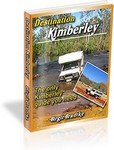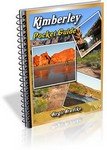 Travelling to the Kimberley?

The free Kimberley Pocket Guide
is a great introduction to travel in the region.
The full Kimberley Travel Guide


shows you how to make the most of your adventure at Australia's last frontier.
Travelling to the Northern Territory?
NEW! Destination Top End offers the same comprehensive, detailed insider information for the tropical regions of the Northern Territory.

A must have if you travel to or from Darwin.
---
Return to Kimberley Travel Guide home page