Derby July 2010
by Alison Underwood
(Bunbury, WA)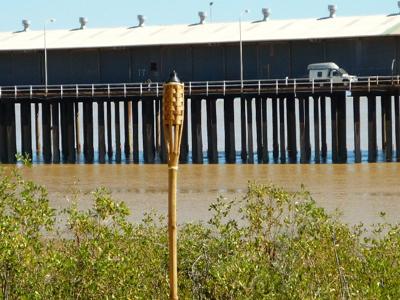 Muddy jetty, low tide.
I revisited Derby after 25 years away. Nothing much has changed: streets still high in grasses, mud everywhere on endless plains, muddy water in Jetty--so depressing really after Broome.

I was very disappointed with the cafe at Wharf's End. Food was cold, fish was small, and air was stiflingly hot--had heard so much about this place but it is substandard compared to meals in Broome.

All in all a great disappointment. Need to make deepwater port at Pt Torment as lack of a port has stifled Derby's growth. I am writing a book on Derby--the Town that Time almost Forgot--which is almost ready for printing.

(Alison also wrote about her stay in Broome, see the link above. B.)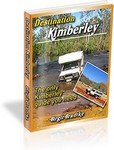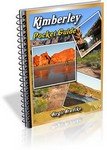 Travelling to the Kimberley?

The free Kimberley Pocket Guide
is a great introduction to travel in the region.
The full Kimberley Travel Guide


shows you how to make the most of your adventure at Australia's last frontier.
Travelling to the Northern Territory?
NEW! Destination Top End offers the same comprehensive, detailed insider information for the tropical regions of the Northern Territory.

A must have if you travel to or from Darwin.
---
Return to Kimberley Travel Guide home page