Gibb River Road: additional insurance for rented 4wd needed?
by Bill and Gill
(England)
Renting a 4WD is not cheap and the standard level of insurance leaves a very large excess. Damage to the underbody doesn't appear to be covered. As reasonably careful drivers, are we likely to damage the underbody travelling the Gibb River Road and visiting Morningto and Bungle Bungle? Views and experience welcome. Our trip is in the first half of June

Gibb River Road: additional insurance for rented 4wd needed?
I don't think that is likely on the
Gibb River Road
or on any of the tracks you mention. Not saying it's impossible, just not likely at all provided you are reasonably careful.
4WD vehicles do have a lot of clearance, so for something to reach the underbody it has to be pretty high.
To do any damage to the underside of a vehicle you'd have to hit a rock, or some solid log at a stupid angle, and with considerable speed.
It's not something you'd do on purpose. If you keep an eye on the track and talk to travellers going the opposite direction you would notice any such severe hazards in time. And there won't be any on the usual roads and tracks off the Gibb River Road (or the Bungles)
The only thing I could think of where you might find deep enough holes would be a little used creek or river crossing. If you are very concerned about that you can always get out of the car and make sure you check those first. (There are no crocodiles on the way to the Bungles or Mornington.)
But again, you won't be the first car for the season, so if you ask other travellers about unusual hazards they'd warn you.
Really, you'd have to do something very extreme to damage the underside of your vehicle. I can't see that happen on any of the normal tracks.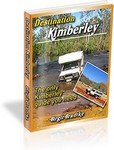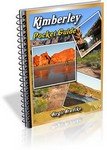 Travelling to the Kimberley?

The free Kimberley Pocket Guide
is a great introduction to travel in the region.
The full Kimberley Travel Guide


shows you how to make the most of your adventure at Australia's last frontier.
Travelling to the Northern Territory?
Destination Top End offers the same comprehensive, detailed insider information for the tropical regions of the Northern Territory.

A must have if you travel to or from Darwin.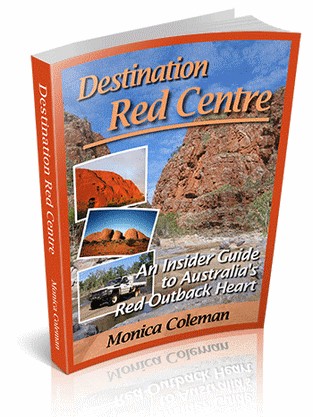 NEW! Destination Red Centre is the latest addition in this popular series. Monica Coleman takes you through Australia's red Outback heart, offering all the detail and insider tips that you have come to know and love about our guides. With special emphasis on Aboriginal communities and culture.

A must have if you travel to or from Alice Springs/Uluru.
---
Return to Kimberley Travel Guide home page