Gibb River Road Questions from Readers
Below you can find all reader questions about "the Gibb". (And answers, of course!)
Please note that the submission form on this page is closed. If you want to ask a question yourself please do it on the main page...
Main Kimberley travel questions page.
What Other Readers Have Asked
Click below to read the archived questions from other readers, and the answers and comments they received.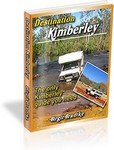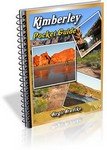 Travelling to the Kimberley?

The free Kimberley Pocket Guide
is a great introduction to travel in the region.
The full Kimberley Travel Guide


shows you how to make the most of your adventure at Australia's last frontier.
Travelling to the Northern Territory?
NEW! Destination Top End offers the same comprehensive, detailed insider information for the tropical regions of the Northern Territory.

A must have if you travel to or from Darwin.
Main Kimberley Travel Questions page
---
Return to Kimberley Australia Travel Guide home page