How to coordinate extended time in the Kimberley to see things near their best?
by Rick
(Adelaide)
My wife and I have recently retired and in are in our late 50's. We are planning an extended trip from Adelaide beginning late March and will spend about 8 weeks in the Kimberly from late April through to the end of June before continuing down the WA coast.

We have a 2008 Jeep Grand Cherokee and caravan that has become our mobile home. We have also set up the Jeep to do some short term camping (6 or 8 days). We certainly don't want to tow the caravan over the Gibb River Road and plan to base ourselves in Kununurra and Broome.

I guess my main query relates to seeing the Bungles and Mitchell Plateau at their best during that time of year?

I have thought about going to the Bungles in early May (4-5 days), El Questro, Bell Gorge etc. in mid May (3-4 days) and then a trip to Mitchell Falls and Kalumburu (6-8 days). The rest of the time we will do day trips and explore the area around Kununurra.

As separate trips to Kalumburu and El Questro require some back-tracking, is the trip to to Kalumburu worth the 6-8 days or would it be appropriate to visit El Questro, Bell Gorge in the same trip?

Going to the Bungles first will also mean covering a fair bit of the same ground with the van when we eventually head to Broome. Is it really worth going as soon as we get there.?

When we arrive in Broome we will spend time camping in the areas of the Western section of the Gibb River Road as well as the Dampier Peninsula and Cape Leveque.

I realize these aren't questions about a specific itinerary, however, we have plenty of time and flexibility and would appreciate your comments so that we can see the best of what appears to be a magnificent wilderness area.

Congratulations on a professionally presented and very informative web site. You passion and knowledge of the Kimberley area is obvious and highly informative.

Cheers,
Rick and Anthea Williams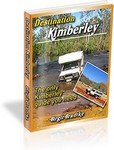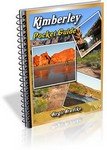 Travelling to the Kimberley?

The free Kimberley Pocket Guide
is a great introduction to travel in the region.
The full Kimberley Travel Guide


shows you how to make the most of your adventure at Australia's last frontier.
Travelling to the Northern Territory?
Destination Top End offers the same comprehensive, detailed insider information for the tropical regions of the Northern Territory.

A must have if you travel to or from Darwin.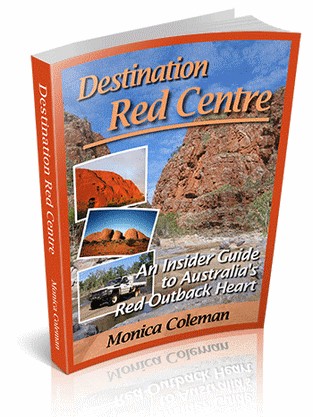 NEW! Destination Red Centre is the latest addition in this popular series. Monica Coleman takes you through Australia's red Outback heart, offering all the detail and insider tips that you have come to know and love about our guides. With special emphasis on Aboriginal communities and culture.

A must have if you travel to or from Alice Springs/Uluru.
---
Return to Kimberley Travel Guide home page