Kununurra Australia On Video
Trying to capture on video what Kununurra in Australia's Kimberley is all about is not an easy feat.
Below are a couple of pretty good attempts.
I particularly like how well one of the videos showcases our throbbing nightlife. It's all happening at Coles in Kununurra!
(Fear not, in reality we do have a couple of decent pubs.)
Kununurra For A Dream
This is how Beuthh describes his own video:
"This is a little place named "Kununurra" on the west coast in Australia. As backpackers, we spent there few days. One evening, we climbed a big rock and we enjoyed the sunset over the town and the desert. The end of the movie is the nightlife in Kununurra."
The "big rock" is called Kelly's Knob, I talk about it on the page about Kununurra attractions. And the desert, well, the area around Kununurra is anything but, as you'll see in the next video below.
Kiwis To Kununurra - Photos
Photos of a HCJB Global tour group's June 2006 trip to Kununurra - the Outback of Northwestern Australia.
Some of the locations in order of appearance:
Lower and upper Ord River with Carlton Gorge, Kelly's Knob, Ivanhoe Crossing, the Grotto, Wyndham Crocodile Farm, Five Rivers Lookout, Lake Argyle and Lake Kununurra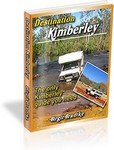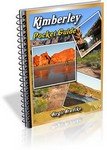 Travelling to the Kimberley?

The free Kimberley Pocket Guide
is a great introduction to travel in the region.
The full Kimberley Travel Guide


shows you how to make the most of your adventure at Australia's last frontier.
Travelling to the Northern Territory?
NEW! Destination Top End offers the same comprehensive, detailed insider information for the tropical regions of the Northern Territory.

A must have if you travel to or from Darwin.
Back to Kununurra, Australia, main page.
---
Go from Kununurra, Australia to Kimberley Australia Travel Guide home page