Towing Jayco Outback to Gibb River Road
by Kim
(Grafton, NSW)
In reading the stories I see you are saying it is accessible to most areas. Does that include the Mitchell Falls area or would it be advisable to leave the Jayco at a major camping area, and travel lighter?
Could you tell us, is it necessary to take 2 spare tyres for Jayco as well as the vehicle?

--
Related Reader Pages:
Spare Tyres for the Gibb River Road
Gibb River Road with camper trailer?
Gibb River Road Adventure with Jayco Outback Swan (trip report)


Re: Towing Jayco Outback to Gibb River Road
Hi Kim,
Jaycos are not the toughest trailers out there. With one of them in tow you have to take it very easy, but as long as you drive to the conditions you should be ok. Tyres and suspension are the biggest trouble points, so drop tyre pressures and go slow. That are the two main things that will avoid trouble. Ignore them at your own peril.
(Seriously, trailers DO rattle apart if you ignore this advice.)
If your trailer will be ok at the Mitchell Falls depends on the time of the year and the state of the track, which can vary wildly. One problem would be the river crossings, especially the King Edward River, early in the season. As long as the water is low enough to cross with a trailer you should be fine.
If the track up to the Mitchell Plateau is rough I'd suggest to set up camp at the King Edward River.
Definitely do not attempt to take the trailer down to Port Warrender.
Well, ideally you would carry two spares for the Jayco as well. In part it depends how much you tend to worry. It is stressful to put on the spare and then drive on a rough road, knowing that if something goes wrong, there is no other spare...
But of course it also depends on your load, on how you drive, where exactly you will go, the pressures you run, how good the tyres are to begin with... Murphy says if you take one you will need two. If you take two you will need none.
Do you know what to do with a puncture repair kit? You could also get a can of "Slime" (the liquid stuff you can put inside a tyre that seals holes up to 6 mm from the inside). That would get you out of trouble and to the next repair facility if needed.
Drop the pressure in all tyres when you leave the bitumen, to minimise problems.
Also, the slower you drive, the less likely you are to have problems.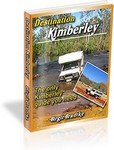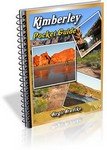 Travelling to the Kimberley?

The free Kimberley Pocket Guide
is a great introduction to travel in the region.
The full Kimberley Travel Guide


shows you how to make the most of your adventure at Australia's last frontier.
Travelling to the Northern Territory?
Destination Top End offers the same comprehensive, detailed insider information for the tropical regions of the Northern Territory.

A must have if you travel to or from Darwin.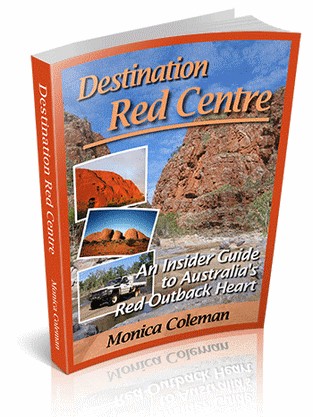 NEW! Destination Red Centre is the latest addition in this popular series. Monica Coleman takes you through Australia's red Outback heart, offering all the detail and insider tips that you have come to know and love about our guides. With special emphasis on Aboriginal communities and culture.

A must have if you travel to or from Alice Springs/Uluru.
---
Return to Kimberley Travel Guide home page