Budget Accommodation In Broome

Hostels And Backpackers In Broome And At Cable Beach
On this page I tell you more about the backpacker style accommodation in Broome.
You probably know that Australia is a paradise for backpackers, and Broome is no exception.
As in other parts of Australia the prices often seem a bit high, especially if you are used to backpacking around South-East Asia.
But hey, we're a first world country so expect first world prices.
As you will see, the prices between the different backpacker hostels in Broome vary, and all I can say is you get what you pay for...
By the way, if you are looking for good deals and ways to save money on flights and accommodation, it never hurts to check the deals Tripadvisor has currently available.
Backpacker Accommodation In Broome
---
Cable Beach Club Backpackers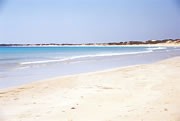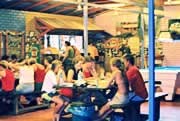 Cable Beach Backpackers is the number one backpacker accommodation in Broome, for the simple reason that it's the only backpacker accommodation at Cable Beach. You can't beat the location. It's only a stone's throw from the beach so you can walk down, go to the beach in the evening to have a beer, go for a quick early morning stroll before breakfast...
You are a fair way from town but Cable Beach Backpackers offer a free courtesy bus, usually five times a day, and the town bus runs every thirty minutes.
The hostel has the usual dorm accommodation (4 and 7 beds) or private double rooms. The facilities are simple but usually very clean. There is a small pool (good during jellyfish season), cheap meals and drinks at the bar and usually lots of activities and games.
The Cable Beach Backpackers is a very lively place full of young international travellers and also long-termers. It has lots of atmosphere and is a good place to meet people if you are starting your trip in Broome.
Most people agree it's a great place, though there are always some disappointed visitors... You can read other traveller's reviews here and check for current prices and deals.
Cable Beach Backpackers
Sanctuary Road, Cable Beach
To freecall phone 1800 655 011
http://www.cablebeachbackpackers.com/
---
Kimberley Klub - YHA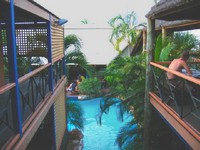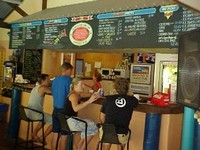 The Kimberley Klub, a five star YHA hostel, is another very popular hostel in Broome. This one is located close to the town centre and the action (and has a free bus to Cable Beach in the morning, returning in the afternoon.)
The Kimberley Klub is the upmarket version of backpacker accommodation, so to say, a bit of a cross between a holiday resort and a backpacker hostel. It has a beautiful jungle like garden and pool area and lots of wood and lattice work, which makes it an open and breezy place. There's a very tropical feel about it, Balinese style, and the place is very well looked after. As I said, a bit like a resort.
The Kimberley Klub has a fully licensed bar (poolside), billiard table, table tennis and music is playing all day. The drawback of this is that you are not allowed to bring your own alcohol onto the premises, which is obviously unpopular with usually cash-strapped backpackers...
Another complaint I sometimes come across is that the Kimberley Klub is a bit sterile. It takes a bit longer to get friendly with people here. (Come on, always depends on yourself, doesn't it?) Still, it's generally a hugely popular hostel and receives rave reviews and "best hostel I ever stayed at" reports.
Accommodation is in five or ten bed dorms or in individual rooms that sleep two or three.
Kimberley Klub - YHA
Frederick Street, Broome
To freecall phone 1800 004 345
http://www.kimberleyklub.com/
---
Broome's Last Resort
Broome's Last Resort used to be YHA accommodation in Broome, but they lost the tag (in 2005 I think). It's interesting that in the past people had only good things to say about the place. However, lately you read more and more negative reviews, usually with puns involving the name. The name doesn't seem such a good choice now that the Last Resort has fallen out of favour with backpackers...
Personally, I don't think that the Last Resort has changed so much, rather that the type of backpackers and their expectations have changed. Broome is becoming bigger and bigger as a mass market tourism destination. More tourists, less travellers...
However, there are good reviews as well. People like that the place is very laid back and relaxed, and also that it is very affordable (offering very cheap meals and drinks). The location is good, close to everything in town, the airport and the bus stop. There is also a free shuttle bus to Cable Beach, and one to the night spots in town. It's just not a very flashy place.
The Last Resort attracts a lot of long-termers, many people end up staying for months, so it's a very different crowd to what you find at the Kimberley Klub.
Broome's Last Resort
Bagot Street, Broome
To freecall phone 1800 801 918
http://www.broomeslastresort.com.au/
---
Roebuck Bay Backpackers
Roebuck Bay Backpackers can probably be described as a bit rough around the edges (though parts have been renovated not too long ago).
It's not a new or flashy place. However, it has everything you need. Similar to the Last Resort it attracts many long term residents.
It is located in the town centre proper so everything is only two minutes away. There are a bar and a bottle shop, live bands and what not, you can use the swimming pool at the Roebuck Bay Hotel, and it all comes at a good price.
Roebuck Bay Backpackers
Napier Terrace, Cable Beach
Phone 08 9192 1183
---
I think you might agree when I say it's hard to predict what you will find in a hostel. So often it's the people there that make or break it. The other people in your room, the other people in the house and the staff currently working there. (And in Broome that's changing all the time, many people working in the hospitality industry in Broome are travellers themselves.)
So take everything that's been said above with a grain of salt, and I hope you'll have some good people around on your visit.
Cheap flight and accommodation special deals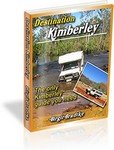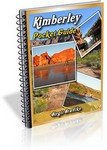 Travelling to the Kimberley?

The free Kimberley Pocket Guide
is a great introduction to travel in the region.
The full Kimberley Travel Guide


shows you how to make the most of your adventure at Australia's last frontier.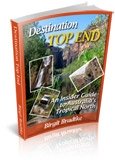 Travelling to the Northern Territory?
Destination Top End offers the same comprehensive, detailed insider information for the tropical regions of the Northern Territory.

A must have if you travel to or from Darwin.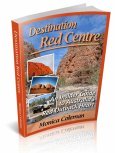 NEW! Destination Red Centre is the latest addition in this popular series. Monica Coleman takes you through Australia's red Outback heart, offering all the detail and insider tips that you have come to know and love about our guides. With special emphasis on Aboriginal communities and culture.

A must have if you travel to or from Alice Springs/Uluru.
Return to Broome Australia main page
---
Return from Budget Accommodation In Broome to Kimberley Australia Travel Guide home page