Kimberley Resources - More Information
Kimberley Pocket Guide
An introduction to travel in the Kimberley region, the climate, the time required, the road conditions etc and an overview of the area and its main towns and attractions. Free download.
Destination Kimberley
A detailed travel guide to the Kimberley region, the perfect travel companion especially for self drivers and campers. 188 page e-book.
Kimberley Road Reports
The exploroz.com website pulls together information from main roads, shire council and national parks road condition reporting facilities and compiles this information into one easy to read report.
Kimberley Climate Statistics
Select a site to see very detailed historical monthly data.
Kimberley Development Commission
A statutory authority of the government of Western Australia. Its role is to promote the economic and social development of the region. Wide range of information in form of facts and figures, public notices and maps.
Save The Kimberley
On this website you can learn about and keep up with the latest news about the fight for the Kimberley. The Save The Kimberley group is an independent awareness organisation, trying to get out the word about the threat of the multi-billion dollar gas and large-scale industrial development proposals. Save the Kimberley does not oppose development. Save the Kimberley supports appropriate development that looks after people and the environment of the Kimberley.
Our government is trying to push through development at all cost, with zero knowledge or understanding of the region, causing massive environmental degradation and species extinctions, over the heads of all residents and Aboriginal owners, through compulsory aquisition of any Aboriginal owned land needed for development. If they succeed this wilderness area will be turned into a massive industrial area. There are alternatives.
Environs Kimberley
An independent community environmental organization dedicated to protecting the nature and culture of the Kimberley region. The Kimberley is a relatively unspoilt region with a rich flora and abundant wildlife. Environs Kimberley wants to keep it that way. The natural environment of the Kimberley is its major asset and must be protected. Environs Kimberley supports development that is locally based and compatible with the special qualities and values of this unique, beautiful and little studied region.
GibbRiverRoad.net
A website put together by the Gibb River Road community. The driving forces behind the project are Kim and Taffy from Mt. Hart Station in the King Leopold Ranges Conservation Reserve, working together with and for the interests of other stations and members of the community as well as various Aboriginal communities, expressing their needs and preserving their stories and histories.
http://www.bushwalkingholidays.com.au
This one is for serious bushwalkers only. Russell Willis is northern Australia's most experienced bushwalking tours operator. He started Willis's Walkabouts in 1986 in Kakadu and the Kimberley. Today he offers many more destinations, both in Australia and overseas, but the Kimberley and Kakadu are still a large and important part of his program. And I would love to do every single one of his trips...
Russell can take you to places that no four wheel drive or boat can and that precious few people have ever seen. Highly recommended.
Kimberley Media
Richard Costin's and Annabelle Sandes' stock photo agency. The two are based in Broome now. Richard has lived in the Kimberley for 34 years, he is a photographer and documentary film maker as well as working as a guide and cruise director. Annabelle has been up here for over ten years. She studied wildlife illustration and photography and used to jointly run Mt. Hart from 2000 - 2006. Both also do a lot of work environmentally and politically, surveying and fighting for the whales. Their pictures and and films are spellbinding.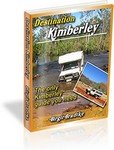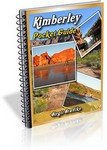 Travelling to the Kimberley?

The free Kimberley Pocket Guide
is a great introduction to travel in the region.
The full Kimberley Travel Guide


shows you how to make the most of your adventure at Australia's last frontier.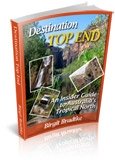 Travelling to the Northern Territory?
Destination Top End offers the same comprehensive, detailed insider information for the tropical regions of the Northern Territory.

A must have if you travel to or from Darwin.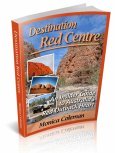 NEW! Destination Red Centre is the latest addition in this popular series. Monica Coleman takes you through Australia's red Outback heart, offering all the detail and insider tips that you have come to know and love about our guides. With special emphasis on Aboriginal communities and culture.

A must have if you travel to or from Alice Springs/Uluru.
---
Return to Kimberley Australia Travel Guide home page