---
6 October 2020, Issue #089

---

Please do not reply to this message.

To unsubscribe or change your address please use the links at the bottom of this message.
To contact me please use the contact page.

To sign up for this newsletter and receive the free Kimberley Pocket Guide go here.


---

In this issue:
2020 Closing Dates
What Is The Weather Doing?
What Will The Weather Be Doing?
Popular Kimberley Tourist Destinations Renamed
---

Hi,

after never really getting started, the 2020 tourist season is coming to an end.

For those still planning a late season trip, there are two considerations.
Which places are still open? And what is the weather doing?

In short:
Things are gradually closing down, some places having closed already, some doing so by the end of this week.
And it's already raining.

The details are, as always, below.



---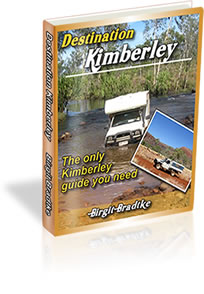 Your guide Destination Kimberley is still the most comprehensive and best advice for independent travellers to the Kimberley and I hope it continues!
We recommend it to everyone … and it is still compulsory reading for our new tour pilots every year.

(Steve Irvine, Managing Director of Shoal Air, on Jan 19, 2019. Read many more testimonials and reviews here.)
---
2020 Closing Dates
---

The few places along the Gibb River Road that had opened this year have either just closed or will close soon:

Birdwood Downs is still open.


Mt. Hart is already closed.


Mt. Elizabeth Station is closed! It was already closed for accommodation and meals but was supposed to stay open for camping until October 11. They just changed that and are now completely closed. (I literally found out minutes before sending this.)


Manning Gorge and the campground there will remain open until October 11, i.e. the night from October 10 to October 11 will be the last night for camping there.
The gates will close on 4pm on the 11th, and from the 12th Barnett Roadhouse will be on wet season hours.
(Mon - Fri 10am-2pm, Sat 9am-12, Sun closed.)


Imintji Roadhouse (and the campground) is closed, so Barnett is your only place to get fuel.


Windjana Gorge and Silent Grove (Bell Gorge) campgrounds should stay open until the end of October, weather permitting.


Geikie Gorge is still open and the boat tours operating.

Purnululu National Park also is still open for visits and camping, even though online booking was only possible until September 30.
The park usually stays open until end of November, weather permitting, but the visitor centre closes earlier, usually mid October.

For people thinking of doing a day trip to Purnululu from the highway:
The Bungle Bungle Caravan Park at the highway turn off (a commercial park at the start of the access track, not part of the national park) will close on October 18.



---
What Is The Weather Doing?
---

In the last newsletter I told you that the Bureau of Meteorology's Northern Rainfall Outlook suggested that we can expect the rainfall onset this year to be a bit earlier than normal.

It looks like that is happening, with several areas in the Kimberley already having received up to 50mm and more.
For the vast majority of people, this is wonderful and welcome. Everybody loves a good storm and after two rather dry wet seasons, rain is even more welcome than usual.

Alas, as I seem to remember I write somewhere in my guide book, the storms we get during this "build-up" period can be quite powerful.
Apart from them dumping astounding amounts of water (and temporarily closing roads) they can also bring very destructive winds.
While the damage is not as widespread as during a cyclone and the winds don't last anywhere near as long, the results on the ground can look quite similar.

One such storm ripped through Kununurra on September 30 (last Wednesday) and I think the picture heading this article speaks for itself. (As do the other photos.)
If you are on Facebook you can also get an impression of the ferocity of this storm cell from this short video clip.
And it was worse at the airport.

Over the years I have experienced quite a few storms like this, I remember one flattening whole banana plantations, I've seen mango orchards denuded right at harvest time, and I've been part of many a clean up effort.
But the damage that was done at the airport is mind boggling to me and it's devastating for the affected operators.

Even if insurance fully covers the damage, these planes will be out of order for a while.
You may think that does not make much difference at the end of an almost non-existent tourist season, but tourist flights are only one stream of income.
A lot of money comes from normal passenger and freight flights between the main towns and the the many isolated communities, stations, mine sites and remote retreats all over the Kimberley.
This is not what anyone needed to wrap up this season which has already been so financially challenging for all the local businesses.

Shoal Air, mentioned in the article I linked, is the company that operates the remote base at Drysdale Station.
From there they are flying to the Mitchell Falls and actually landing there, allowing you to spend the day and walk to the falls.
For people who don't have the time or the right vehicle to drive up there themselves, this is a wonderful alternative.
And not the only reason I very much hope that Steve and Shoal Air will get through this ok.



---
What Will The Weather Be Doing?
---

What I hope the above story also illustrates is the unpredictability of this time of the year.
That was my main point when writing about the storms in my guide books.
They are very isolated, they will be around but you don't know where and when, so if you travel that late, be prepared for them.
Not necessarily for such extreme winds, those are very unusual.
But the rain isn't and can easily temporarily bring up creeks and close unsealed roads.
It may also cause parks or stations that had planned to stay open for longer to wrap up the season earlier.

So despite the many emails I always get, asking what exactly people can expect in October:
I can't tell you what the road conditions will be like or what will be accessible.
Even the season closing dates for businesses are often not decided that far in advance. See Mt. Elizabeth above.
People stay open as long as it makes sense. And that, among other things, depends on the weather.

I can only tell you that it will be stinking hot.



---

Let's now have a quick look at what to expect beyond October and for this wet season.

Where the last outlook from the BOM (mentioned in the last newsletter) spoke of an increased likelihood of a La Niña, the BOM has now declared that said La Niña is officially underway.

While this doesn't guarantee a wetter than usual spring and summer (the La Niña is later and not quite as strong as those we have seen in previous massive flood years, like 2010/11), it's certainly a more positive outlook than what we had going into the last two wet seasons.
Still, according to the latest outlook from the BOM, it seems to be mostly the eastern two thirds of Australia that they expect to be affected, at least until the end of the year.

If you want to look at the details yourself, go here.
If you click on the rainfall map, you'll get to a page with options to see their predictions for different time periods ahead.

The BOM outlook only covers the next three months.
Beyond that they say that they "anticipate La Niña conditions are likely to persist until at least January 2021."

And if you go to the page I linked, and click on everything in the menus and read more details, you'll quickly see that as usual, it's impossible to say much at all.
Like this quote:
"Chances of a wetter or drier than average three months are roughly equal for much of north-west WA."
Um, ok.

So there you have it, my wet season forecast.
I am not predicting anything. Never have, never will.
But I will keep my fingers crossed and I will keep you in the loop as the wet season unfolds.



---
Popular Kimberley Tourist Destinations Renamed
---

Ok, this is a topic that I had wanted to cover for a while, but somehow it never fit.

The issue itself is also not new, it was first brought up in 2008 and this year it finally happened.

The King Leopold Ranges and several well known tourist destinations within them have officially been given new, traditional names.

I have to admit, I had never previously thought about the names of any places in the Kimberley or Pilbara. With some it was obvious who they were named after and why, as the name was well enough known.
But many other names never meant anything to me.

Many, many places, mountain ranges, rivers, gorges etc. were named by the Forrest brothers after European royalty whom they connected with exploration.
King Leopold has always been the most contentious and inappropriate, because he was "a nasty piece of work", "whose atrocities and violent reign of the Congo Free State led to up to 10 million deaths".

You can read more about the background of the whole topic here:

King Leopold Ranges renamed by WA Government amid global Black Lives Matter protests

WA Government confirms King Leopold Ranges to be renamed

'They never went away': reclaiming Indigenous names from a colonial past

So, WA will no longer honour a mass murdering tyrant. Instead, the new names have been chosen by and together with the traditional owners.
Some of the new names had always been in use among the traditional owners and some were newly made up.
It required the input of several native title groups, the Wilinggin Aboriginal Corporation and the Bunuba Native Title Corporation.

See the above articles for more backgound information.

Such name changes have happened before in many other areas and we've seen that they take some time to get used to, as in, many years.

Gregory National Park in the NT for example was renamed Judbarra in 2011. But it was agreed to use a dual name for ten years, presumably to give people a chance to get used to it.
You can see that dual name here.
(The 10 years are up by the way. From 2021 it will be called Judbarra only.)
Not surprisingly there seems to be no 10 year grace period for the evil tyrant Leopold.

We're probably gonna have to get used to the new names a bit quicker, so here they are:
King Leopold Ranges - Wunaamin Miliwundi Ranges
King Leopold Conservation Park - Wunaamin Conservation Park and Miluwindi Conservation Park
The park has been split into two conservation areas now because it covers lands of both Bunuba and Wilinggin people. The Wunaamin Park is the country north of the Gibb River Road, Miluwindi the south.
And the different spelling of the range (Miliwundi) and the conservation area (Miluwindi) is not a typo. The Bunuba actually have different variations of the word for the range and for the area it's in.
Bell Gorge - Dalmanyi
Silent Grove - Dulundi
Mt Hart - Walarra
Windjana Gorge - Bandilgan
Tunnel Creek - Dimalurru
(Geike Gorge was renamed Danggu several years ago.)
Honestly, as much as I agree with the changes, I'm gonna have trouble with this. Hard to switch when you've been using a name for over 20 years.
I also think it would be mightily confusing for people if all of a sudden only the new names would be used.
I will try to remember to use both names when referring to any of these places (and other renamed places, yes, there are more) in the future.
My guide books also still use only the old names but will all be updated for the next season to use both names.



---

And that's pretty much it for today.

While I talked about the weather and the wet season, I did not talk about how the Covid situation has developed and how that may affect the next season.

While stuff has been happening on that front, we are over six months away from the start of the 2021 season and I see no point in speculating about anything.

If you are planning a 2021 trip and are hesitant to book things like car hire and accommodation, please see newsletter issue #87 and scroll down to the last section under the heading "Interstate and International Travel".
That's the best recommendation I have for you.


It has been a very quiet year in the Kimberley and very financially challenging for anyone involved in tourism.
I personally don't count on things being back to normal by the time the next season starts.
But I sure hope it won't be quite as bad as this year...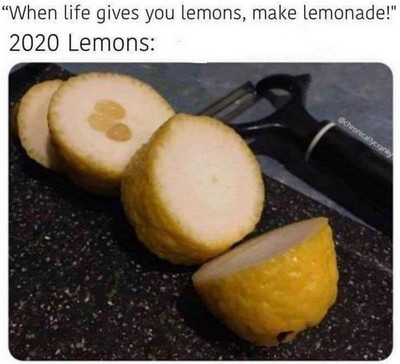 As always, a big THANK YOU to all the people who made a donation in support of this newsletter.
Your support and encouraging words mean a lot to me. I appreciate you.


Take care, stay safe, and talk soon!
Birgit



---


If you enjoy these newsletters and find them useful, tell everyone about them (they can sign up here) and consider supporting me with a small donation.
That's the online equivalent of buying me a drink. :)
Thank you so much!





Destination Kimberley, Destination Top End and Destination Red Centre have all the information you need to put together your dream trip.

To sign up for this newsletter and receive the free Kimberley Pocket Guide go here.


Feedback? Found some out of date info in one of my guides? Let me know via https://www.kimberleyaustralia.com/contact.html


---

(c) 2020, Birgit Bradtke. All rights reserved.