9 Days Broome-Broome via Gibb River Road, Mornington... & Bungle Bungles?
by Sue
(Sydney)
My husband and I are planning a trip arriving in Broome on Saturday afternoon, staying 1 night.
Sunday-Thursday we plan to drive to the Gibb River Road (with 4WD).

We plan to see the gorges and stay at Mornington Wildlife Sanctuary (as have a friend who will be staying there too) - would also love to see the Bungle Bungles as don't want to come all this way and miss out - but would we be making our trip not enjoyable by trying to fit this in? Would we be trying to do too much?
Thursday-Sunday: relax in Broome before flying home on Sunday.
Thank you for any tips!
Sue

Re: Broome-Broome via Gibb River Road and Bungle Bungles
Hi Sue,
I'm afraid what you are planning there is a bit unrealistic. Yes, that is way too much to do over a four night drive.
To see the Gibb River Road and the Bungles you could drive all the way around, up the Gibb River Road, back down the highway.
Did you download the
free guide
? Look at the chapter, "How much time should you take?" For the Gibb River Road, if you do want to see the main gorges and stop at Mornington, you would need at least 3 nights, and that's pushing it.
To drive back along the highway and stop into the Bungles, you'd need another 3.
The other option is to drive to Mornington, backtrack (skipping Manning Gorge which is further up), drive to the Bungles, and backtrack again. The idea of backtracking does not appeal to me, but this option may be faster, probably five nights.
That would still be very rushed trips. I don't think, what you get to see and do would justify the expense of the drive. You would be spending nearly all of your time in the car.
I totally understand that you don't want to miss out on anything after making the long way up here, but the only way to fit the Bungles in as well is to cut short your time in Broome.
Travelling to the Kimberley?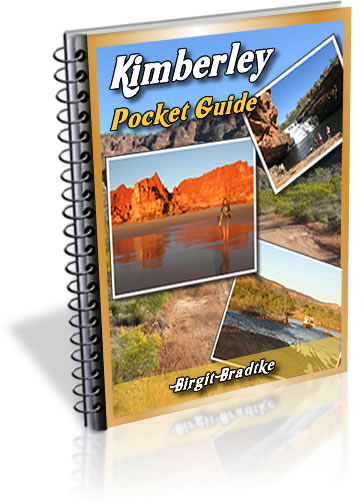 The FREE Kimberley Pocket Guide
A great introduction to travel in the Kimberley region and along the Gibb. This free resource will answer all the questions you might have in the early stages of planning a trip.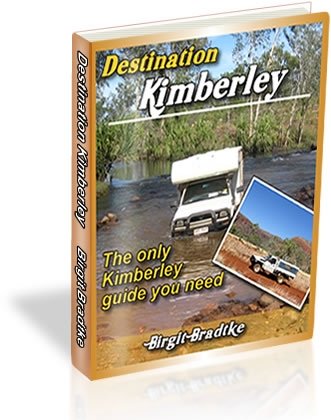 Destination Kimberley
The full Kimberley travel guide shows you how to make the most of your adventure at Australia's last frontier. Destination Kimberley includes the most detailed and most current guide to the Gibb River Road available anywhere. Also called "The Bible" by its readers.

Travelling to the Northern Territory?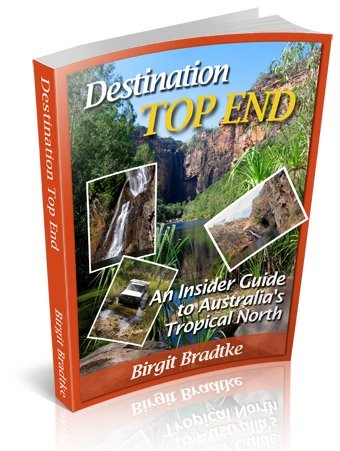 Destination Top End offers the same comprehensive, detailed insider information for the tropical regions of the Northern Territory. Be the best informed traveller in the Kakadu, Litchfield and Katherine Gorge national parks and beyond!

A must have if you travel to or from Darwin.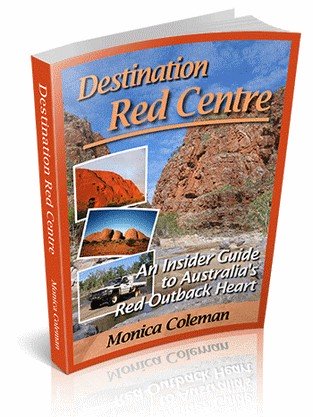 NEW! Destination Red Centre is the latest addition in this popular series. Monica Coleman takes you through Australia's red Outback heart, offering all the detail and insider tips that you have come to know and love about our guides. With special emphasis on Aboriginal communities and culture.

A must have if you travel to or from Alice Springs/Uluru.