Broome Accommodation
Find the best prices for Broome hotels, resorts
and self contained accommodation in Broome
Broome accommodation is is often in short supply. Although they seem to always be building new resorts, there is still a lot more demand than supply.
This page shows you how to find out what's still available, and how to get the best available price.
One thing I can't repeat often enough:

No matter if you are looking for resort accommodation in Broome, a hotel, a backpacker hostel or just anything near Cable Beach...
Book your Broome accommodation early!
Seriously, Broome is a very small place, but its popularity is huge and is still growing by the day.
If you are looking for accommodation in Broome during the main tourist season (for Broome that would be May to September), book well ahead or you might regret it.
The last time I was in Broome I didn't camp as I usually do, I wanted a cabin or apartment, something with air conditioning. It was very early in May and I was surprised to find I had no choice of accommodation.
I had to take what was left and I paid a lot more than I had planned on spending...
And here is what one of my readers told me in an email:
"I also took your advice regarding booking accommodation at Broome. I don't know how it quite works, but in the short time it took me to confirm my flights, apparently there is now nothing available in Cable Beach."

So, do your research and book as soon as you can make a decision. Don't wait.

How To Find And Book Broome Accommodation
Hotel booking sites on the internet seem to multiply like rabbits. Everybody claims to have the best deals and everybody wants a piece of the cake (read: a commission on your booking).
So who do you believe? How do you know you found the best deal?
You don't want to dig through several dozen booking sites to compare deals and prices.
You also want more information on the available hotels., resorts etc without having to visit 50+ different websites.
You may already have a favorite review and booking site. Great, use that.
If you don't, here are two suggestions:
1.) For reviews in my opinion TripAdvisor is hard to beat.
The most popular hotels and resorts each have hundreds of reviews on Trip Advisor, so you can easily get a good impression of what a place is like and it is unlikely to be skewed by one disgruntled customer or by  well meaning but fake positive comments.
Both the properties and the reviews can be filtered and sorted using various tags and criteria, which is helpful given the sheer number of them.
TripAdvisor also shows you prices at various different booking sites and links you directly to their booking page if you wish to make a booking.


2.) My second suggestion is the site HotelsCombined.
HotelsCombined has collected even more reviews but only shows them in an aggregate form. Still, the resulting ratings are very helpful and take less time to comb through.
HotelsCombined also compares even more booking sites than Tripadvisor with the focus on bringing back the very best price for you. However, they have fewer Broome properties listed.
You can use their search box below to check what's currently available at what price.
One last tip:
If you have your heart set on a particular property, and neither of those two sites nor any other booking site shows availability for your dates, don't give up straight away. 
In this case it makes sense to contact the hotel directly, because not all their rooms may have been made available on the booking sites. It never hurts to ask.
(The same is true for airlines by the way. I often managed to get a flight by contacting an airline directly, even though the big booking sites showed no availability.)
Travelling to the Kimberley?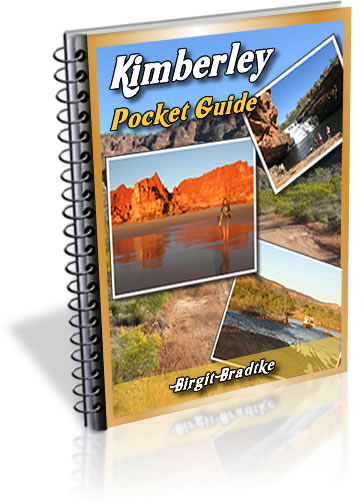 The FREE Kimberley Pocket Guide
A great introduction to travel in the Kimberley region and along the Gibb. This free resource will answer all the questions you might have in the early stages of planning a trip.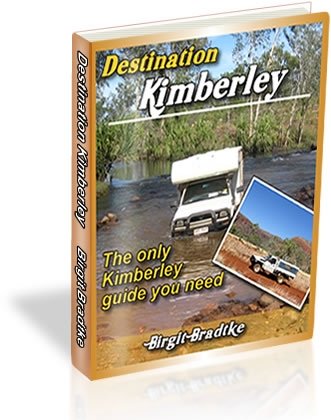 Destination Kimberley
The full Kimberley travel guide shows you how to make the most of your adventure at Australia's last frontier. Destination Kimberley includes the most detailed and most current guide to the Gibb River Road available anywhere. Also called "The Bible" by its readers.

Travelling to the Northern Territory?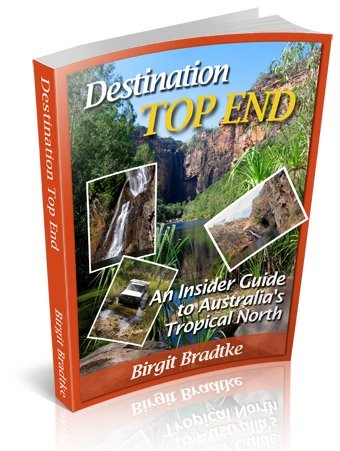 Destination Top End offers the same comprehensive, detailed insider information for the tropical regions of the Northern Territory. Be the best informed traveller in the Kakadu, Litchfield and Katherine Gorge national parks and beyond!

A must have if you travel to or from Darwin.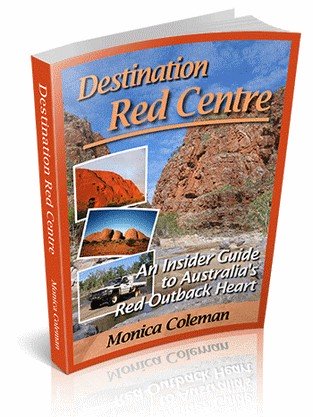 NEW! Destination Red Centre is the latest addition in this popular series. Monica Coleman takes you through Australia's red Outback heart, offering all the detail and insider tips that you have come to know and love about our guides. With special emphasis on Aboriginal communities and culture.

A must have if you travel to or from Alice Springs/Uluru.