Camping In Western Australia

A Must Have Guide Book To Camping In The Kimberley

Camping is by far the best way to see the Kimberley, you probably know that anyway. However, many people, when they think about camping in Western Australia, they think caravan parks.
It's a bit different in the Kimberley. Don't rely only on the caravan parks in towns!
The biggest attractions in the Kimberley are often a long way from our few towns. You'd just end up spending most of your precious Kimberley holiday time in your car.

Camping is possible just about everywhere in the Kimberley, so it makes a lot more sense to spend the nights at the places that you want to see.
Best of all, many of the best campsites in Western Australia are free.
That's right, in most places bushcamping is totally free!
(Unfortunately this has changed a lot in recent years. Many formerly free bushcamping sites now have "No Camping" signs and more will be going up soon. Destination Kimberley tells you where you can still free camp.)
Of course those free campsites aren't advertised in brochures. I am talking about the places where we locals go when we go camping.
In the past you had little chance to find out about them, but thanks to Jan Holland that has changed...

I am sorry but the books I review below are not available any more!

---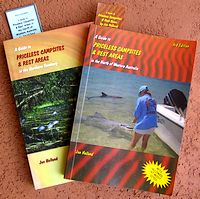 The book I'm talking about is one of a whole series of camping guide books by Jan Holland, called "Priceless Campsites & Rest Areas". And they are priceless all right...
The first time I saw her camping guide to the north of Western Australia I opened it and checked out what she wrote about the Kununurra and Kimberley area.
That's where I live so it's the area I know best.
I didn't expect to find any useful information. I couldn't have been more surprised!
Everything is there, I mean everything. You can read about all the free campsites along the main highways, along the Gibb River Road, about campsites within national parks and near tourist attractions and more.
They are not just listed but described in great detail: the views, how dusty or shady or crowded, if dogs are allowed, the facilities available and, if applicable, fees. But that's not what makes the books so special.
Jan goes well beyond the usual places. The only way to find out about many of the campsites she lists is to get really friendly with the locals. She covers all our secret places that usually no tourists find!
She gives you precise descriptions on how to get there, and if it is a 4wd track she tells you exactly how difficult it is.
She doesn't just say easy or medium, but tells you exactly how many metres from the sweeping right bend that tricky sandy spot is, or that you should stick to the left side of the track after the top of the hill because of that wash out that you won't see in time otherwise, and so on.
She also includes mud maps and GPS coordinates for all places, detailed descriptions of all the sites, like where the best shade trees are and how to get down to the creek for a swim. She even tells you what fish you can catch there for dinner!
Needless to say that some of the locals aren't too thrilled about all the information Jan gives away. I was thrilled and I can guarantee you will be, too.
Now to the downside:
To date her books are only available in Australia.
Update: The books are not available any more, I removed the links.
(By now the guides are well and truly out of date anyway.)
If you live overseas you can either wait until you get here to buy one, or you can order it here and have it sent to you.
If you live in Australia you can also buy it online or you go for a stroll down to your next good travel book store.
And if you plan to fly into Darwin and drive from there you can also get the book for the Northern Territory.
Just make sure you have those books on your dashboard before you leave! It will be the best investment and the biggest money saver for your whole trip.
Don't need a book for all of Western Australia? Mainly interested in the Kimberley region?
Take a look at Destination Kimberley. This printable guide covers the free campsites up here. It does not go into quite as much detail about the individual sites and it doesn't cover the rest of Western Australia. But it DOES cover everything a traveller could ever want to know about the Kimberley.
The same goes for Destination Top End and Destination Red Centre, which together cover all of the Northern Territory.
Travelling to the Kimberley?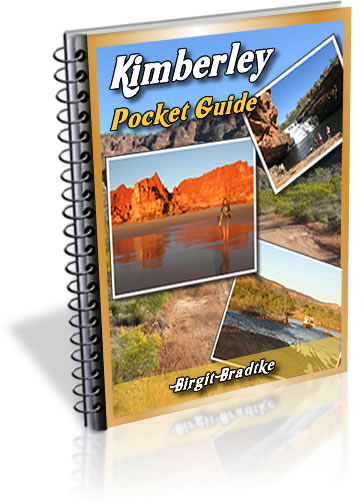 The FREE Kimberley Pocket Guide
A great introduction to travel in the Kimberley region and along the Gibb. This free resource will answer all the questions you might have in the early stages of planning a trip.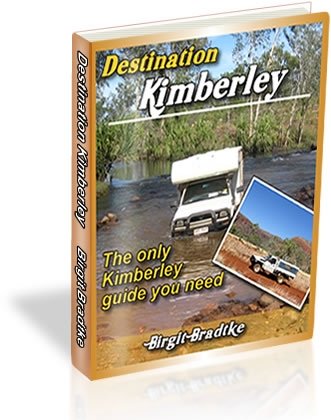 Destination Kimberley
The full Kimberley travel guide shows you how to make the most of your adventure at Australia's last frontier. Destination Kimberley includes the most detailed and most current guide to the Gibb River Road available anywhere. Also called "The Bible" by its readers.

Travelling to the Northern Territory?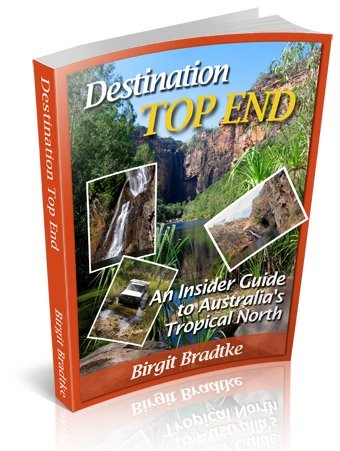 Destination Top End offers the same comprehensive, detailed insider information for the tropical regions of the Northern Territory. Be the best informed traveller in the Kakadu, Litchfield and Katherine Gorge national parks and beyond!

A must have if you travel to or from Darwin.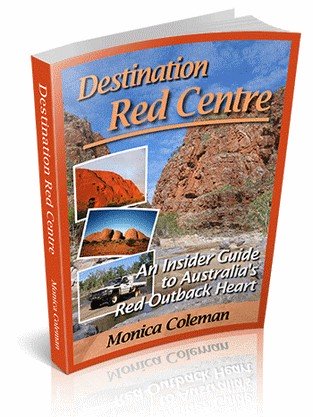 NEW! Destination Red Centre is the latest addition in this popular series. Monica Coleman takes you through Australia's red Outback heart, offering all the detail and insider tips that you have come to know and love about our guides. With special emphasis on Aboriginal communities and culture.

A must have if you travel to or from Alice Springs/Uluru.