Gibb River Road - Adcock Gorge

Video Of A Trip To Adcock Gorge In Kimberley
Adcock Gorge is one of the little known Kimberley Gorges along the Gibb River Road, and it's gorgeous.
A clear, deep green pool, rock ledges to jump from, a waterfall to shower under, a lush, grassy edge to sit down, a picturesque lily pond downstream...
...and most tourists fly straight past it in their hurry to tick off the big attractions.
That's what the trip is all about: get away from the few big and well known sites, take some time to explore and enjoy. There are so many hidden and little known gorges and waterfalls along that road, so many magical places.
And if you are flexible with your time at all, go early in the season. The amount of water you see coming down the waterfall in this video, you won't see that later in the year.
As soon as the roads are open, as soon as you dare (depending on how much water your vehicle can handle), that's the best time to see the Kimberleys.
Leena, Marja, Johann, Harry and Craig obviously thought the same. Judging by their video they had a great time there... And anyway, how can I resist a video that is accompanied by a John Butler tune...
A Trip To Adcock Gorge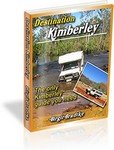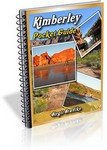 Travelling to the Kimberley?

The free Kimberley Pocket Guide
is a great introduction to travel in the region.
The full Kimberley Travel Guide


shows you how to make the most of your adventure at Australia's last frontier.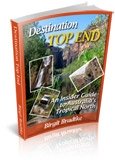 Travelling to the Northern Territory?
Destination Top End offers the same comprehensive, detailed insider information for the tropical regions of the Northern Territory.

A must have if you travel to or from Darwin.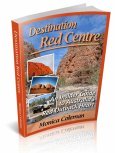 NEW! Destination Red Centre is the latest addition in this popular series. Monica Coleman takes you through Australia's red Outback heart, offering all the detail and insider tips that you have come to know and love about our guides. With special emphasis on Aboriginal communities and culture.

A must have if you travel to or from Alice Springs/Uluru.
More about the Gibb River Road
---
Return to Kimberly Australia Travel Guide home page