Gibb River Road - Did it with no Jack !
by Mark
(Adelaide, SA)
We rented a Pajero from Europcar in Broome complete with 2 spares etc. Lo and behold - on our first puncture at Bells Gorge we discovered the jack was not working - leaking oil from the seals and we had to borrow a jack from a fellow tourist who drove a Pajero.

All fine, right? Not for the second flat we had about 2 hours later, and we had to wait for someone to help us close to darkness falling. We ended up having to drive to Home Valley from Imitji in the dark, and at slow speed to avoid another puncture as there is NOBODY on the Gibb after dark !

The bush fires we drove past didn't help - it was really controlled burning being carried out, but we didn't know that and it was terrifying!
Join in and write your own page! It's easy to do. How? Simply click here to return to The Gibb River Road.
Travelling to the Kimberley?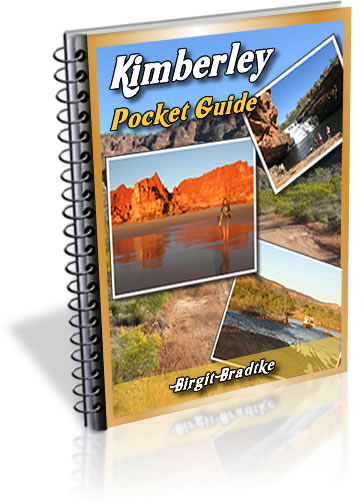 The FREE Kimberley Pocket Guide
A great introduction to travel in the Kimberley region and along the Gibb. This free resource will answer all the questions you might have in the early stages of planning a trip.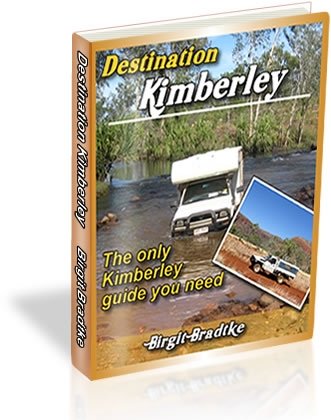 Destination Kimberley
The full Kimberley travel guide shows you how to make the most of your adventure at Australia's last frontier. Destination Kimberley includes the most detailed and most current guide to the Gibb River Road available anywhere. Also called "The Bible" by its readers.

Travelling to the Northern Territory?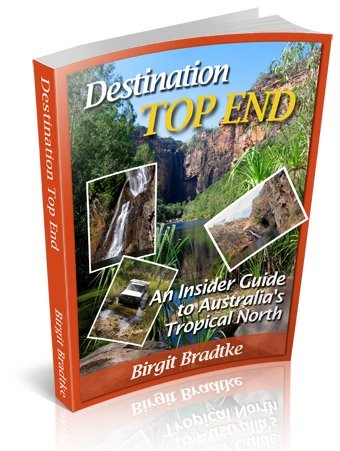 Destination Top End offers the same comprehensive, detailed insider information for the tropical regions of the Northern Territory. Be the best informed traveller in the Kakadu, Litchfield and Katherine Gorge national parks and beyond!

A must have if you travel to or from Darwin.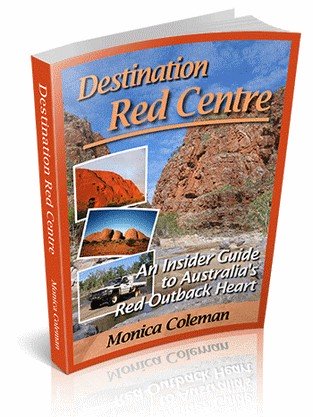 NEW! Destination Red Centre is the latest addition in this popular series. Monica Coleman takes you through Australia's red Outback heart, offering all the detail and insider tips that you have come to know and love about our guides. With special emphasis on Aboriginal communities and culture.

A must have if you travel to or from Alice Springs/Uluru.