I survived the road into the Bungle Bungle
by Enrico Sasso
(Milano, Italy)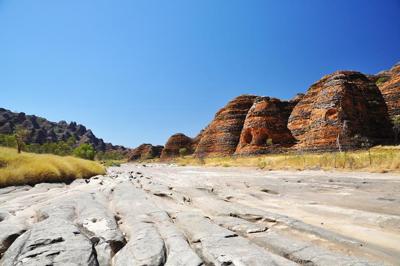 Piccaninny Creek , shot at noon
Title of this my story, comes from the words of the sticker my wife bought me at the visitor center after the 53 kms driving from the turn off on Northern Highway (my wife was afraid about driving, thinking more for a scenic flight, but is worldwide known women have a higher level of worrying than men...).

This was my second trip from Italy to Australia and unfortunately I visited the Bungle Bungle only during one day last August, 17, 2009.

I was excited and at the same time a little bit afraid about travel waiting me, after all readings about driving, 4WD car, etc., but everything went right.

Because of limited time for visit, I left Halls Creek early in the morning 6 AM with a 4WD car I rented there.
I organized my trip in order to visit only Cathedral Gorge and Piccaninny Creek area in order to have time enough also to drive back and to be in Halls Creek before dark, so 6 PM.
I driven a little bit faster than required, taken less than two hours to drive the 53 Kms to the visitor center, so vibrations because of corrugated road was very high (sand dust also, but left behind me...).

About 4WD drive, I had a Ford Ranger that was good enough (Toyota I'm sure should be better) for road conditions I found: more critical places was a deep sand road crossing and 4-5 creek crossings with water, depth half a meter, also bending road crossing hills needed to be careful.

My experience is 4WD car high clearance is mandatory to drive to Bungle Bungle: people asking about 2WD, forget it! (At least creek crossing with water are impossible.)

I spent a lot for one day 4WD hire, but I was not so sorried to spent that money: because of road conditions and consequent mechanical stress I suggest don't use your own car... at least some vibrations will remain later it.

What about my Bungle Bungle impression? For the small area I've seen at Piccaninny, wonderful! I'm sorry to had so limited time, but I'm sure I'll visit a second time Bungle Bungle, and I'll take some more time, 2-3 days that's also my recommendation for new visitors. Nice experience for people like wild nature, to be on the road and have photograph hobby!

Travelling to the Kimberley?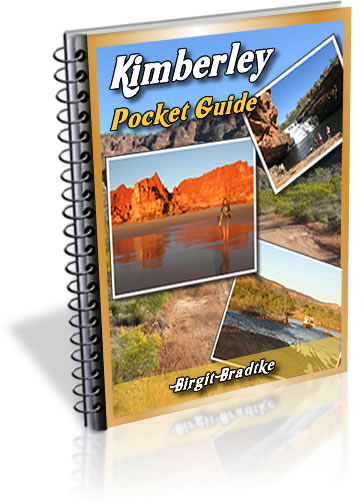 The FREE Kimberley Pocket Guide
A great introduction to travel in the Kimberley region and along the Gibb. This free resource will answer all the questions you might have in the early stages of planning a trip.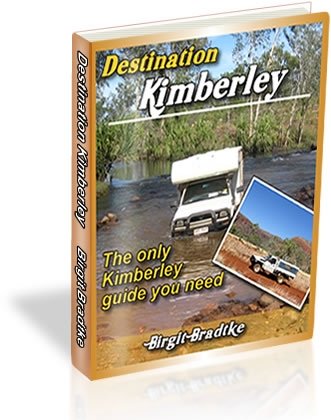 Destination Kimberley
The full Kimberley travel guide shows you how to make the most of your adventure at Australia's last frontier. Destination Kimberley includes the most detailed and most current guide to the Gibb River Road available anywhere. Also called "The Bible" by its readers.

Travelling to the Northern Territory?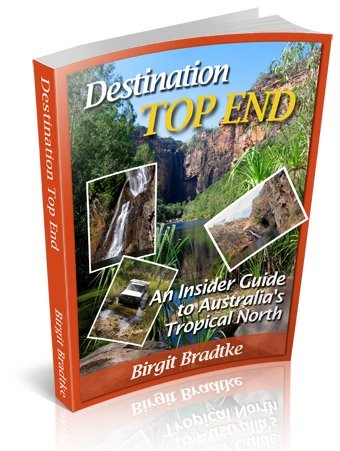 Destination Top End offers the same comprehensive, detailed insider information for the tropical regions of the Northern Territory. Be the best informed traveller in the Kakadu, Litchfield and Katherine Gorge national parks and beyond!

A must have if you travel to or from Darwin.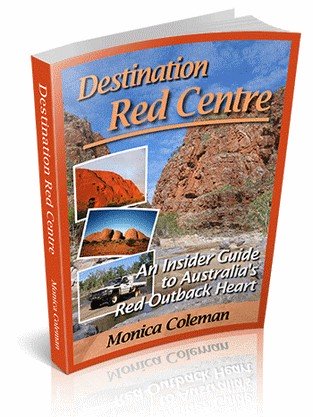 NEW! Destination Red Centre is the latest addition in this popular series. Monica Coleman takes you through Australia's red Outback heart, offering all the detail and insider tips that you have come to know and love about our guides. With special emphasis on Aboriginal communities and culture.

A must have if you travel to or from Alice Springs/Uluru.