Kimberley and Top End in April
We have visited the Kimberley area in April this year (2011). We left Darwin just after the cyclone watch was lifted and went down to Kakadu, driving in through plenty of water. We went for a cruise and part of the cruise was on the water that covered the roads! When we left, the road into Kakadu from Darwin was closed, under a lot of water.

Next was Katherine, where again we sailed down the gorges - this time in a jet boat over rapids where normally you would walk from gorge to gorge.

We left Katherine to drive to Broome, following the roads as they were opened. In fact, the road to Halls Creek only opened in the morning we set off and when we got to Halls Creek at tea time we were told that the road to Fitzroy had only been opened 10 minutes before we arrived.

We had a great trip. Of course we saw the area in a very different light to most of the dry season travellers. The waterfalls were all in full flow, the rivers were in full flood and the area was very green. We had to drive through plenty of water, make sure we crossed the bridges whilst they were open, etc.

We finally arrived in Broome to glorious sunshine having had a thoroughly enjoyable trip.

We found your website and newsletters very interesting and of great help. Many thanks for everything, and we hope all continues to go well with you.
Join in and write your own page! It's easy to do. How? Simply click here to return to Kimberley Trip Reports.
Travelling to the Kimberley?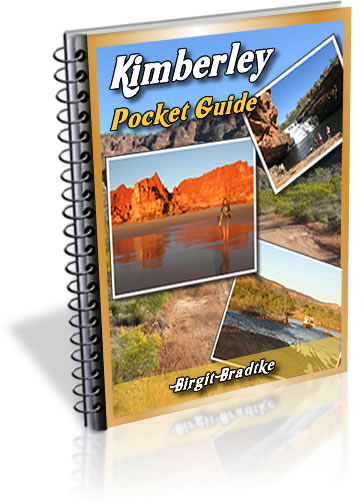 The FREE Kimberley Pocket Guide
A great introduction to travel in the Kimberley region and along the Gibb. This free resource will answer all the questions you might have in the early stages of planning a trip.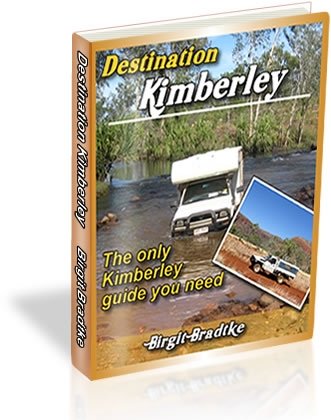 Destination Kimberley
The full Kimberley travel guide shows you how to make the most of your adventure at Australia's last frontier. Destination Kimberley includes the most detailed and most current guide to the Gibb River Road available anywhere. Also called "The Bible" by its readers.

Travelling to the Northern Territory?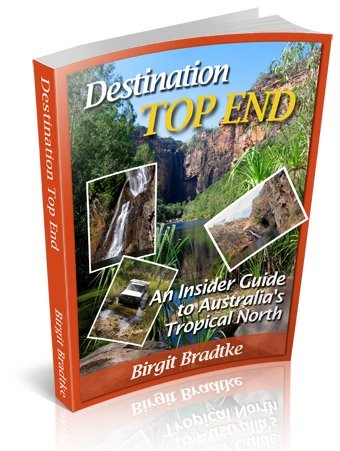 Destination Top End offers the same comprehensive, detailed insider information for the tropical regions of the Northern Territory. Be the best informed traveller in the Kakadu, Litchfield and Katherine Gorge national parks and beyond!

A must have if you travel to or from Darwin.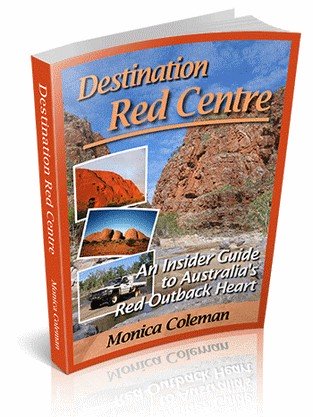 NEW! Destination Red Centre is the latest addition in this popular series. Monica Coleman takes you through Australia's red Outback heart, offering all the detail and insider tips that you have come to know and love about our guides. With special emphasis on Aboriginal communities and culture.

A must have if you travel to or from Alice Springs/Uluru.