Managing food & self drive camping in the Kimberleys
by Anne
(Melbourne)
There are 6 of us travelling in a 4 wheel drive, camping from Broome via Cape Leveque, Windjana, Bungle Bungles, El Questro etc, to Kununurra over a 12 day period, Sept 16-28.

I have been advised managing food supplies & water might be challenging, with one 50 litre fridge and esky.

Any tips from travellers that have done this trip would be much appreciated.

Re: Managing food & self drive camping in the Kimberleys
Hi Anne!
With 6 people in one car you won't have too much storage place left I imagine... However, while you will have to do some planning, I don't think you would run into any real problems.
Looking at the places you want to visit I assume that after Windjana Gorge you are travelling along the highway, not the
Gibb River Road
.
That means you will never be far from supply points, and never in any really remote areas. You will need to be able to carry sufficient food and drinking water for three days/two nights at the very most. (E.g. in
the Bungles
, if you do spend two nights there).
Water for washing and any other purposes is available at all your stops. In fact, the Bungle Bungles are the only place where drinking the tap water is not recommended.
To be on the safe side I'd carry 5 litres per person per day, for drinking only. (A bit more in the Bungles if you plan to do many long walks. It is very hot there at the end of September.) If you don't have room for that much water you could take purification tablets for your Bungles visit.
Groceries are also available everywhere except Windjana Gorge and the Bungle Bungles. The same goes for ice.


Kooljaman Resort at Cape Leveque has a basic store and also sells ice and bread.



Lombadina community, on the way to Cape Leveque, has a small supermarket (also sells ice) and even a small bakery that offers fresh bread three days a week.



Derby, Fitzroy Crossing and Halls Creek obviously have everything, so does Kununurra.



El Questro also has a small township where you can get everything.
There are plenty of food stuffs that don't need to be kept cold. I think the worst thing to happen is that on a couple of nights you may have to adapt your usual menu a bit to the circumstances. (I.e. planning meals that can be prepared from dry or long life supplies, rather than steak and salad.)
Travelling to the Kimberley?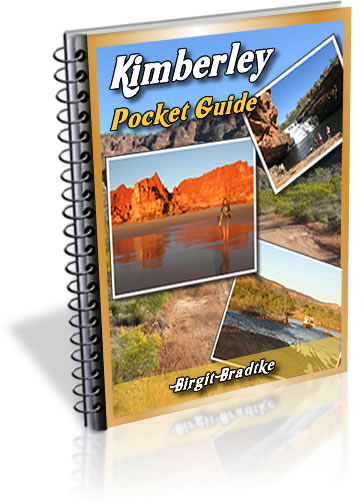 The FREE Kimberley Pocket Guide
A great introduction to travel in the Kimberley region and along the Gibb. This free resource will answer all the questions you might have in the early stages of planning a trip.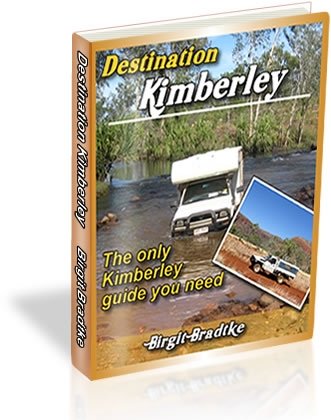 Destination Kimberley
The full Kimberley travel guide shows you how to make the most of your adventure at Australia's last frontier. Destination Kimberley includes the most detailed and most current guide to the Gibb River Road available anywhere. Also called "The Bible" by its readers.

Travelling to the Northern Territory?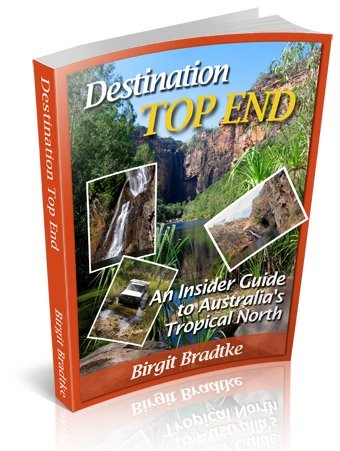 Destination Top End offers the same comprehensive, detailed insider information for the tropical regions of the Northern Territory. Be the best informed traveller in the Kakadu, Litchfield and Katherine Gorge national parks and beyond!

A must have if you travel to or from Darwin.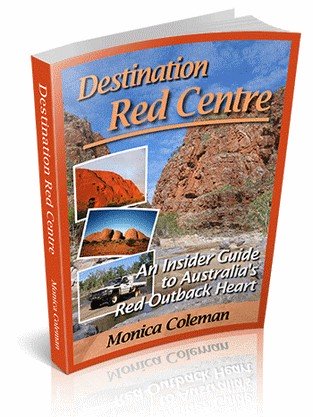 NEW! Destination Red Centre is the latest addition in this popular series. Monica Coleman takes you through Australia's red Outback heart, offering all the detail and insider tips that you have come to know and love about our guides. With special emphasis on Aboriginal communities and culture.

A must have if you travel to or from Alice Springs/Uluru.