Moving To Broome
by Bonnie
(Sydney, Australia)
We are thinking of moving to Broome. Can you advise about work and residential availability? Me, that is my girlfriend and I and two dogs, are thinking about moving to Broome to get away from the rat race in Sydney.

Your help would be much appreciated.


Moving To Broome Response
Hi Bonnie!
The whole Kimberley is booming. Building land is scarce as most of the land here is Aboriginal owned and can't be built on. Both
renting or buying is expensive
, very expensive, especially in Broome.
Actually, finding something at all
can be a challenge during the busy time of the year
.
On the other hand there is always
plenty of work available
. Many people move to Broome for the dry season or come to the Kimberley for seasonal work.
A hundred times as many tourists descend upon Broome every dry season, so everybody is scrambling for workers.
Finding a job should not be a problem during the dry season
.
Of course, it may be different for people who live a corporate lifestyle in the city and expect to do exactly the same kind of work up here. The Kimberley or Broome lifestyle is different and the high profile corporate jobs are not so plentiful. I depends what you are looking for.
The tourism and hospitality industry is obviously a big one in Broome and has plenty of openings during the dry season. But all shops and many other businesses look for extra staff for the dry. Such a job could tie you over until you find something more suitable, permanent.
The mining industry is huge and growing and is scrambling for workers, too. The money in the mining industry is of course excellent.
So in the end it all evens out.
The best time to find somewhere to live
is at the start of the wet season when everybody is leaving.
The best time to find a job
is the start of the dry season when everything is exploding again.
Toss a coin!
Hope that helps you in some way.
All the best! (Leaving the rat race is a smart thing to do!).
B.
PS.: It's an awesome life for dogs up here. Just ask mine :-).
For more Broome info see the
main Broome page
.
Travelling to the Northern Territory?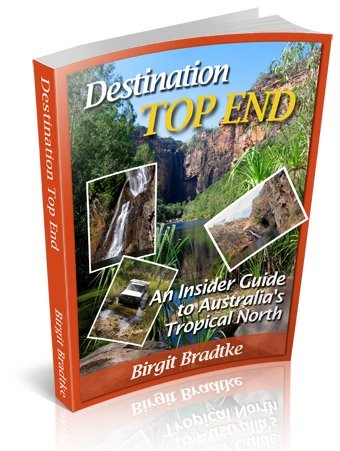 Destination Top End offers the same comprehensive, detailed insider information for the tropical regions of the Northern Territory. Be the best informed traveller in the Kakadu, Litchfield and Katherine Gorge national parks and beyond!

A must have if you travel to or from Darwin.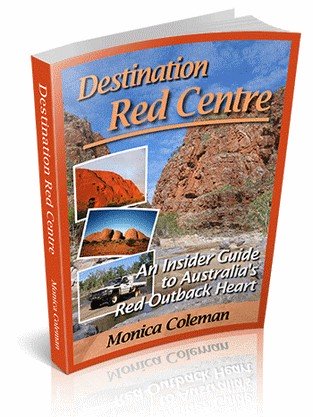 NEW! Destination Red Centre is the latest addition in this popular series. Monica Coleman takes you through Australia's red Outback heart, offering all the detail and insider tips that you have come to know and love about our guides. With special emphasis on Aboriginal communities and culture.

A must have if you travel to or from Alice Springs/Uluru.