Planning a Kimberley Trip
by Bill Broekhuizen
(England)
We're hoping to visit the Kimberley for 12 days in early June and wonder whether to go on a small guided tour or arrange a tour ourselves. How difficult is it to plan (eg. gauging distances for travel) and book accommodation from England? Would you recommend an itinerary?

Gill and Bill

Response to: Planning a Kimberley Trip
Hi Gill and Bill,
Whether you go on a tour or plan the trip yourself really depends on your preferences.
12 days is very short. Tours are designed to whiz you through everything, even along the
Gibb River Road
and through
the Bungles
, so you see as much as possible in a limited time. If you do everything yourself, like setting up camp, cooking etc., it simply takes longer (that's if you plan on any camping). Of course, the freedom you gain is priceless.
Personally, I would hate to be carted around on a bus for 12 days. I don't think it's difficult at all to arrange things yourself. But especially car hire and accommodation in Broome I recommend you organise asap. Everything else is not as urgent.
Did you download
the free Kimberley guide
? That gives you an idea about the times required. The full travel guide will be ready for download soon. (Ipdate:
Destination Kimberley
is now available here. That guide includes listings for all your tours and accommodation, plus phone numbers, email addresses and direct links to all their websites.
Of course it also has very detailed descriptions of all the attractions, and on what it takes to get there. It is written for self drivers.
Where you are in the world does not make much difference to your planning. The information is all available, but it is work to read through it all and find what you need.
The Kununurra or Broome Visitor Centre can help you with bookings if you need help. (The contact details are also in the free guide). All the Kimberley Visitor Centres have good websites where you can make enquiries and bookings.
Not knowing more about you I can't advise you on an itinerary. I have no idea what you want to see, what style of travel you like, how much comfort you need, how adventurous you are, where your focus lies... I don't even know where you arrive and from where you depart.
I would say, if you are able to decide on firm dates for car pick up and drop off and dates for the nights in Broome, then you can book that and relax from there. Just keep reading and researching and make arrangements over the next months. June is not too ridiculously busy. I think you'll be fine doing it yourself.
Travelling to the Northern Territory?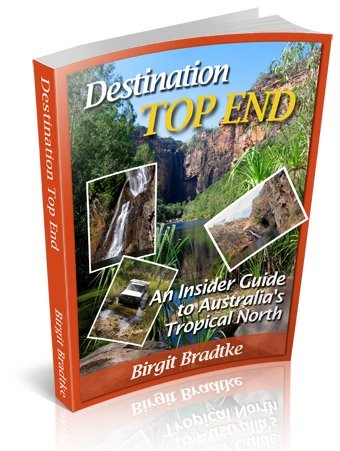 Destination Top End offers the same comprehensive, detailed insider information for the tropical regions of the Northern Territory. Be the best informed traveller in the Kakadu, Litchfield and Katherine Gorge national parks and beyond!

A must have if you travel to or from Darwin.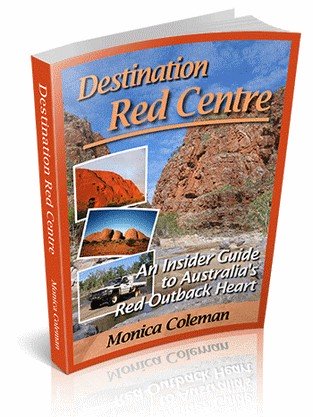 NEW! Destination Red Centre is the latest addition in this popular series. Monica Coleman takes you through Australia's red Outback heart, offering all the detail and insider tips that you have come to know and love about our guides. With special emphasis on Aboriginal communities and culture.

A must have if you travel to or from Alice Springs/Uluru.