Vehicle Suitability for Gibb River Road
by John and Jen
(Perth)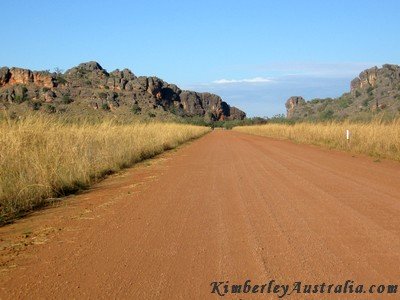 Western end of the Gibb River Road: Inglis Gap
My question relates to the suitability of our vehicle for the Gibb River Road, particularly as you point out the importance of your vehicle's clearance. We've got a ten year old four wheel drive Rodeo which is in good condition, however, it doesn't have the clearance of a Landcruiser.

We'll be up there in August and will only have time to do the western end of the Gthe Gibb River Road (Derby-Bell Gorge-Windjana Gorge-Tunnel Creek).

Do you reckon we'll be right? A couple of other people we know who've done the road in the past state the ute will not be up to it.

Thanks.

John and Jen Robertson

PS.: I have purchased your Kimberley guide and have enjoyed the read.

--
Related Reader Pages:
Do I really need a 4WD for the Gibb River Road?
Gibb River Road in Subaru Forester
Buying a Suzuki for Gibb River Road
4wd snorkel needed for Gibb River Road?



Vehicle Suitability for Gibb River Road
Hi John and Jen,
Absolutely, I do reckon you'll be right.
The western end of
the Gibb River Road
is in much better shape than the eastern half. You should have no problems whatsoever.
Also, all these roads improve every year, and if your friends were here a few years ago they would have found a very different track to what you will see.
The road to Windjana Gorge and Tunnel Creek will be fine, the Gibb River Road itself will be fine, the only track that is a bit rougher is the track into Bell Gorge itself. But even that should be easy peasy for a Rodeo.
No, the Rodeo does not have the clearance of a Landcruiser, but it certainly isn't as low, or as vulnerable underneath, as an average city car. Many people around here drive Rodeos and take them places a lot wilder than Bell Gorge!
I would not worry about your clearance or anything. Just take it easy so it doesn't rattle apart :-).
And, of course, drive carefully and keep an eye on the road.
PS.: Glad you enjoyed the guide. Where I mentioned clearance in the driving chapters, it's not because you need a huge amount of it, but because most of the time that is the ONLY aspect of your 4WD vehicle that you need.
Saying a track requires a 4WD vehicle makes people expect the wildest things, when in fact you hardly ever need the 4WD itself.
Travelling to the Kimberley?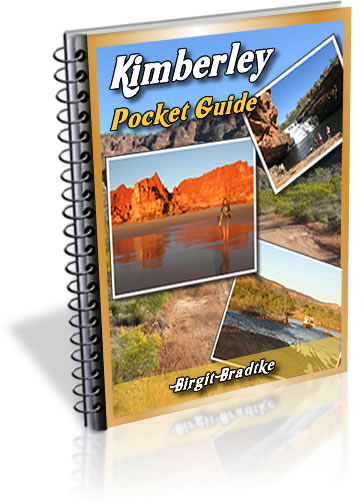 The FREE Kimberley Pocket Guide
A great introduction to travel in the Kimberley region and along the Gibb. This free resource will answer all the questions you might have in the early stages of planning a trip.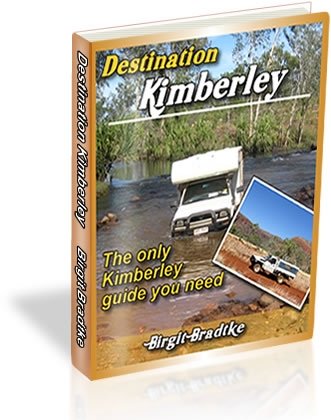 Destination Kimberley
The full Kimberley travel guide shows you how to make the most of your adventure at Australia's last frontier. Destination Kimberley includes the most detailed and most current guide to the Gibb River Road available anywhere. Also called "The Bible" by its readers.

Travelling to the Northern Territory?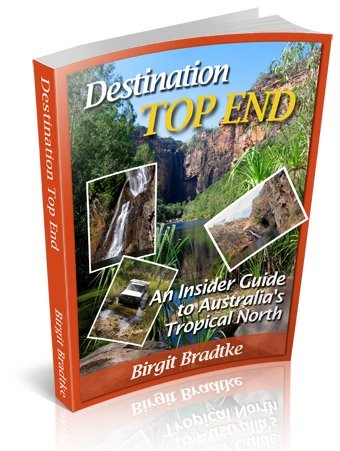 Destination Top End offers the same comprehensive, detailed insider information for the tropical regions of the Northern Territory. Be the best informed traveller in the Kakadu, Litchfield and Katherine Gorge national parks and beyond!

A must have if you travel to or from Darwin.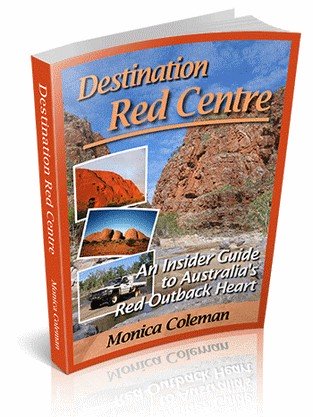 NEW! Destination Red Centre is the latest addition in this popular series. Monica Coleman takes you through Australia's red Outback heart, offering all the detail and insider tips that you have come to know and love about our guides. With special emphasis on Aboriginal communities and culture.

A must have if you travel to or from Alice Springs/Uluru.