Walking to the Mitchell Falls with young children?
by Duncan
(Netherlands)
Having a swim on the way to the Mitchell Falls
I was reading about Mitchell Plateau. How tough is the walk? It sounds like a great place to get to, but I am a bit worried it might be too much for the kids once we get there (4 and 6 yrs old).

Many other places seem to have a range of walks, so there always seems to be 1-5 km type (short ones) as well as longer all day/overnight ones.

I am a bit worried that we may make the effort to get there but not be able to see anything without forking out for a helicopter ride. Long walks we can choose to turn around and come back on, but really tough walks-very steep up or downhill, scrambling over steep rocks etc. will be impossible with a 4 year old, unless I carry Ella in a backpack child thing (which I'd rather not do).

Response to: Walking to the Mitchell Falls with young children?
Hi Duncan,
You are right to be concerned about that walk. You definitely can't get to the bottom of the Mitchell Falls with the kids. That is mostly a scramble and not a walk, and by then the kids will also be awfully tired.
But most people don't go down there anyway, they just go to the lookout and that is enough. The whole walk is so great, it doesn't matter if you skip the last bit.
The rest of the walk should be ok, provided you start early enough, take many breaks (there are many good places to stop for a swim and picnic). The very last part, after you crossed Mertens Gorge, that is the roughest bit with lots of boulders. You will probably have to carry Ella for that (30 min or so).
The Mitchell River crossing itself could be bit slippery for the kids, but it will be late in the year when you get there. The river would have dropped considerably by then. (But it would be a very real concern early in the season. The river flows fast then...)
The rest of the walk is mostly a path with gentle ups and downs, only a few big steps where you may have to lift the kids down, a few rougher patches where they'll need help.
Of course, I don't know your kids and how much they enjoy that kind of thing. It is a long walk for short legs. But by the time you get to the Kalumburu Road turn off you will know whether they are up to it or not and if they will like it. I think they will.
Also, the drive up there is a great experience in itself. The Edward River campsites and the river there are nice, too, for swimming and exploring. Little Mertens Falls is 15 min from the Mitchell Falls camp site. There is so much more up there than just the famous Mitchell Falls.
Sure, it would be a disappointment if you had to turn around because of the kids, but you won't be driving up there for nothing. It's an awesome area.
General information:
Mitchell Falls
The walk to the Mitchell Falls
--
Related Reader Pages:
Gibb River Road with small kids
Travelling Through Kimberley With Young Children
Travelling With Children To Broome/Kimberley
Travelling to the Kimberley?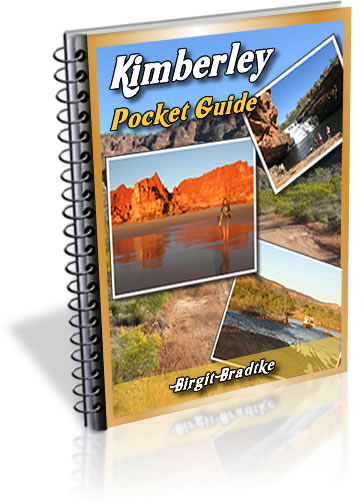 The FREE Kimberley Pocket Guide
A great introduction to travel in the Kimberley region and along the Gibb. This free resource will answer all the questions you might have in the early stages of planning a trip.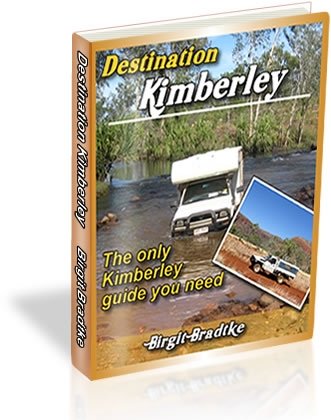 Destination Kimberley
The full Kimberley travel guide shows you how to make the most of your adventure at Australia's last frontier. Destination Kimberley includes the most detailed and most current guide to the Gibb River Road available anywhere. Also called "The Bible" by its readers.

Travelling to the Northern Territory?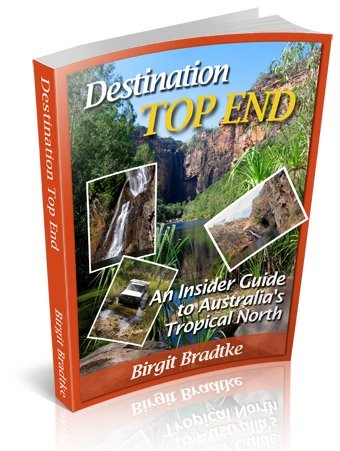 Destination Top End offers the same comprehensive, detailed insider information for the tropical regions of the Northern Territory. Be the best informed traveller in the Kakadu, Litchfield and Katherine Gorge national parks and beyond!

A must have if you travel to or from Darwin.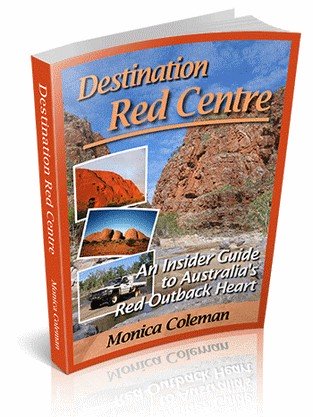 NEW! Destination Red Centre is the latest addition in this popular series. Monica Coleman takes you through Australia's red Outback heart, offering all the detail and insider tips that you have come to know and love about our guides. With special emphasis on Aboriginal communities and culture.

A must have if you travel to or from Alice Springs/Uluru.