Broome Weather
When Is The Best Time To Visit?
Monthly Temperatures, Averages and Extremes, Rainfall...
The Broome climate doesn't feature summers and winters.
Broome weather is defined by a dry season and a wet season...
The most general rule says that the dry season lasts from April/May until September/October, and that the weather in Broome will be perfect: warm days, balmy nights, clear blue skies all day every day.
The wet season starts around October/November with stinking hot days, isolated thunderstorms and occasional torrential downpours. Between January and March you will see monsoonal activity, possible cyclones, lots and lots of rain and possible flooding.
That are just the general rules, but I've put some details together for you as well. In the tables below you'll find the Broome weather monthly averages.
Other Things To Consider Apart From The Weather
Now before we get to the Broome weather tables I'd like to point out a few more things that you might want to take into account.
Broome's weather and tropical climate are a magnet not just for overseas tourists. Lots of Australians come up here as well, to escape the winter down south. That means during the tourist season/dry season, when the weather in Broome is perfect, everything is packed, especially mid June to mid August.
I find the best time to visit Broome is just after the wet, when everything is still lush and green. You can read a bit more about that on the page about the Kimberley weather.
Another thing to be aware of when in Broome, or rather on the Broome beaches, are the stingers. What we call stingers are potentially dangerous jellyfish, and there are two types: the larger Box Jellyfish and the smaller Irukandji. Both are found in the waters of the Broome coast during the wet season from approximately November to May.
It's a shame because it means that at the hottest time of the year you shouldn't swim at Cable Beach. (But there are several beaches north of Broome where swimming is safe all year round.)
Having said all that, here are the tables with all your Broome weather details. (And here are links to Broome weather information, current observations, satellite pics and more, as well as a 10 day Broome weather forecast.)
Broome Monthly Climate Averages
Broome Temperature Averages
This table shows you the monthly temperature averages: the daily maximum, and the minimum for the night. The data was collected at Broome Airport between 1939 and 2004. That means you are looking at long term averages. The temperature at any given day or night can be well below or above that.

Jan
Feb
Mar
Apr
May
Jun
Jul
Aug
Sep
Oct
Nov
Dec
average
daily max
33.3
32.9
33.9
34.3
31.5
29.2
28.8
30.3
31.7
32.8
33.5
33.8
average
night min
26.3
25.9
25.4
22.5
18.2
15.3
13.6
15.0
18.4
22.3
25.0
26.4
You may look at those numbers and think: Hey, there isn't much difference between dry and wet season temperatures. But there is. The humidity is much higher during the wet season and that means it feels a lot hotter and you will sweat a lot more.

Broome Temperature Extremes
This table shows the highest/lowest temperatures ever recorded. Just to show how far off the average they can be... It's not unusual at all for wet season temperatures to be in the very high thirties! And the nights during the dry season can and do get very fresh.

| | | | | | | | | | | | | |
| --- | --- | --- | --- | --- | --- | --- | --- | --- | --- | --- | --- | --- |
| | Jan | Feb | Mar | Apr | May | Jun | Jul | Aug | Sep | Oct | Nov | Dec |
| daily max | 44.1 | 42.7 | 42.2 | 41.0 | 38.7 | 36.2 | 36.0 | 37.8 | 41.3 | 42.8 | 44.3 | 44.8 |
| night min | 17.8 | 15.2 | 16.0 | 12.6 | 8.4 | 5.2 | 3.3 | 4.8 | 8.9 | 13.3 | 14.7 | 17.4 |
Broome Weather - Rainfall
This table shows rainfall amounts in mm: the average per month, the highest/lowest monthly rainfall that has been recorded, and the highest ever recorded daily rainfall amount for every month.

It shows very well the extreme variations, the unpredictability, and also how our rain often falls in a matter of a few hours or days. It's very impressive when it happens. Several hundred mm in one day is a HUGE amount of water to fall out of the sky...

Jan
Feb
Mar
Apr
May
Jun
Jul
Aug
Sep
Oct
Nov
Dec
average
monthly
173
185
99.6
26.6
28.7
18.2
6.3
1.7
1.5
1.4
8.1
49.1
highest
monthly
911
496
493
247
268
208
101
23.0
24.4
28.0
49.7
278.8
lowest
monthly
5.4
8.4
0
0
0
0
0
0
0
0
0
0
highest
daily
477
182
204
164
126
127
96.2
12.4
12.7
15.0
36.8
210

More Kimberley weather details:
Kimberley weather | Best time to see the Bungles
Travelling to the Kimberley?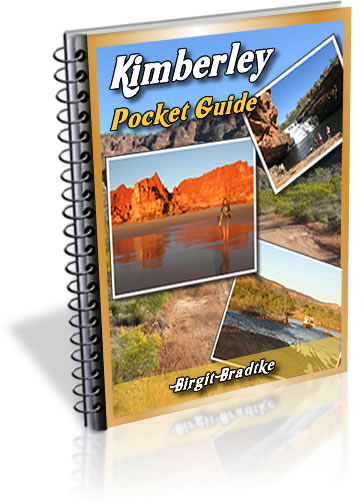 The FREE Kimberley Pocket Guide
A great introduction to travel in the Kimberley region and along the Gibb. This free resource will answer all the questions you might have in the early stages of planning a trip.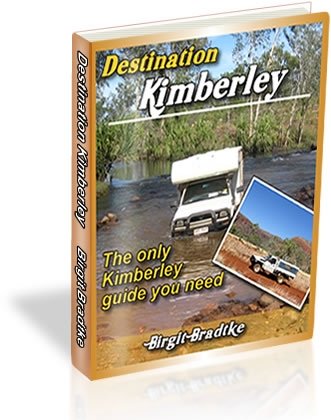 Destination Kimberley
The full Kimberley travel guide shows you how to make the most of your adventure at Australia's last frontier. Destination Kimberley includes the most detailed and most current guide to the Gibb River Road available anywhere. Also called "The Bible" by its readers.

Travelling to the Northern Territory?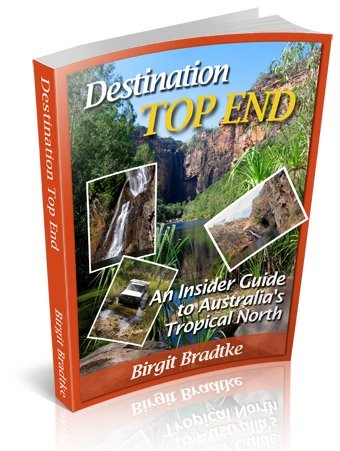 Destination Top End offers the same comprehensive, detailed insider information for the tropical regions of the Northern Territory. Be the best informed traveller in the Kakadu, Litchfield and Katherine Gorge national parks and beyond!

A must have if you travel to or from Darwin.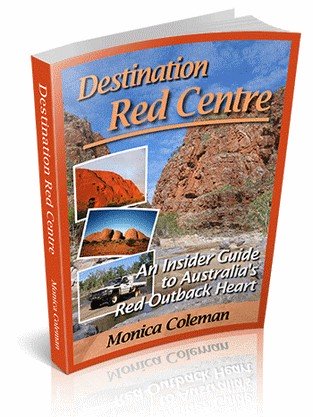 NEW! Destination Red Centre is the latest addition in this popular series. Monica Coleman takes you through Australia's red Outback heart, offering all the detail and insider tips that you have come to know and love about our guides. With special emphasis on Aboriginal communities and culture.

A must have if you travel to or from Alice Springs/Uluru.