Gibb River Road June 2019
by Frank Weggelaar
(Australia)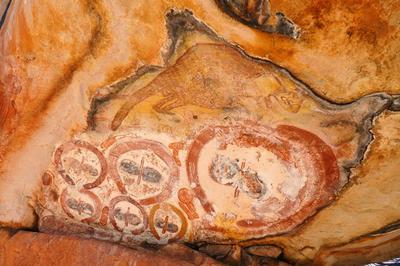 Rock art at Munurru (King Edward River campsite)
We've just completed another Gibb River Road trip using your Destination Kimberley guide. Thank you for the excellent information and insight into so many of the attractions.

As we only had a month to travel from Perth and return we were selective in what we visited, planning to return when the wet season is not as dry as this year. 

We found Mt Hart very welcoming and a pleasant start to the Gibb River Road. 

We spent three nights at Mornington with the highlight being the canoe trip up Sir John Gorge, complete with lunch hamper as per your recommendation.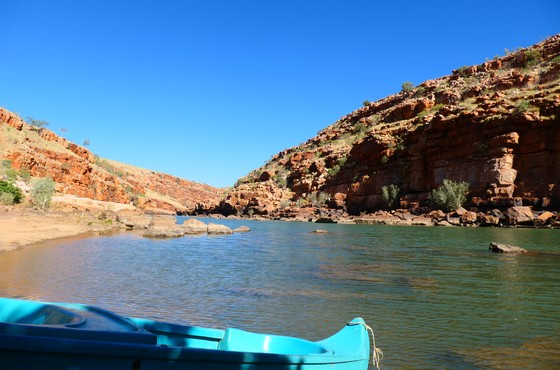 The evening presentation by the AWC representative was also very informative and worthwhile.
We were, however, very disappointed with the fact that there was limited information given on arrival, the staff comprising mainly ill-informed backpackers and very little written information being available.
Also, the campground was constantly clouded in dust from speeding vehicles, while the area in front of reception and the safari-tents was spared this by virtue of simple speed humps. It quickly becomes apparent that the focus of the AWC is to cater for the wealthy patrons rather than the larger number of visitors on a budget.
Adcock Gorge was delightful!
The
Gibb River Road
had not been graded but was ok with the right tyre pressure and reduced speed, something that was not apparent to many other road users!
The road into
Mitchell Falls
was the roughest part of the trip, with relentless corrugations. The Falls were still flowing - just, but still breathtaking. 
We hiked down, swam at various spots...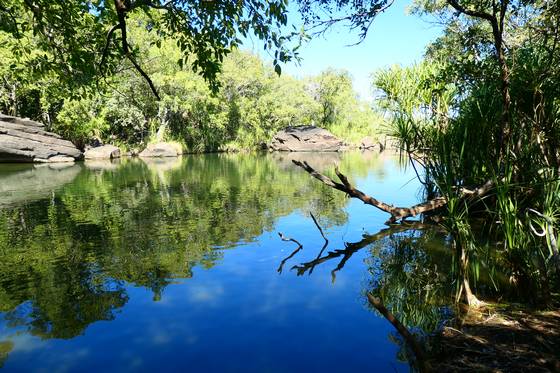 ... and helicoptered back.
Kalumburu was the highlight of the trip - what a lovely place.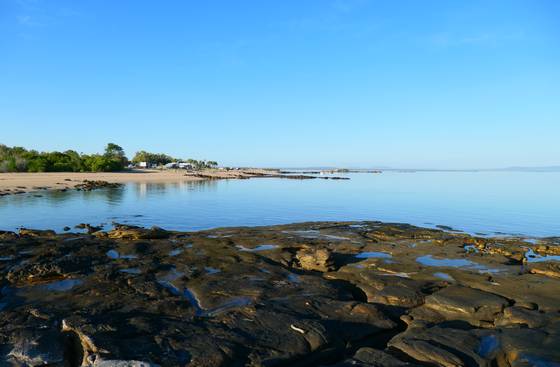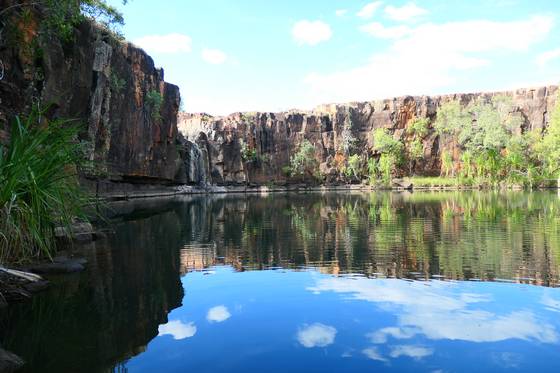 So many great places, so many great campsites!
(We would love to have included some information on pristine campsites we found along the way but decided against it after seeing the disgusting state in which some other sites were left. We cannot blame station owners for banning camping on their land!)
We were not looking forward to El Questro due to the commercialism associated with it but wow!!!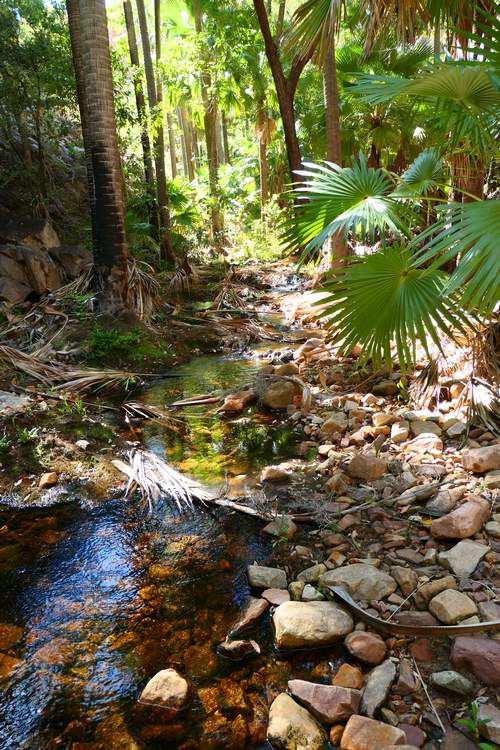 It really is the jewel in the crown of the Gibb River Road. We had a private campsite on the river (the main campground scared us with so many people) which was money well spent.
The river crossing at the station and on the track to El Questro Gorge were among the few crossings we encountered with water! A scenic helicopter flight topped off our three nights here but we'll definitely return.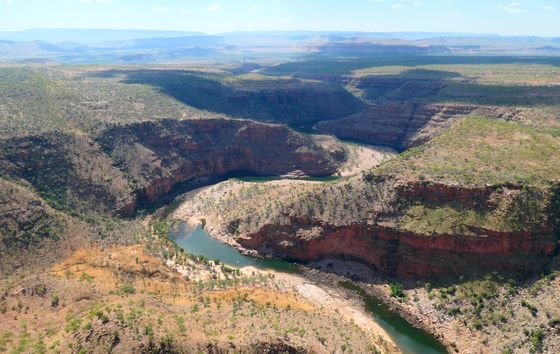 As a complete contrast to the Gibb River Road we returned via the
Duncan Road
. In three days of travelling we only encountered about a dozen other vehicles, most of those being close to the Halls Creek end of the road.  We loved Zebra Rock Mine and found many places of interest along the road...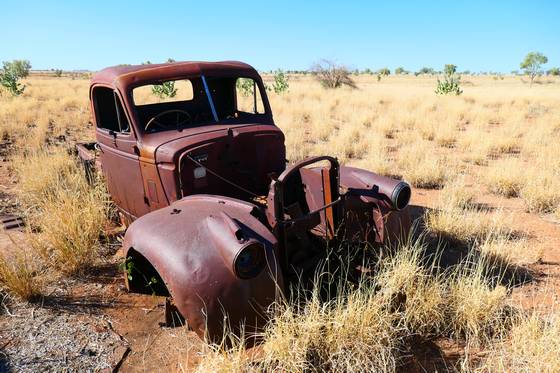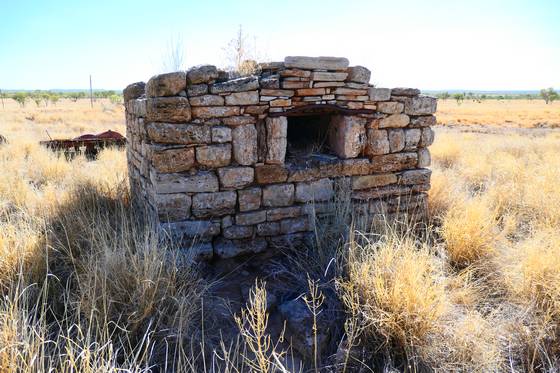 ... and several great campsites.
The constant changes in terrain and landscape were amazing.
Thanks again for such an informative guide and excellent newsletter.
Frank and Teresa