Kimberley and Gibb River Road Tours
Small Group Camping and Adventure Tours

Extended Kimberley or Gibb River Road tours are an option for people who aren't into self driving at all.
(If you are considering a Gibb River Road tour, solely because you have been told self driving is too difficult or dangerous, please think again.
Read through all the Gibb River Road info on this site as well as through my free Kimberley guide, before you decide against self driving.)
However, if you just don't have the time or don't want the hassle of planning a Gibb River Road adventure trip yourself, keep reading.
I personally am not a fan of organised tours at all, but I do have to admit that if your time, both for the trip and for planning the trip is very limited, then a tour is a good option.
A Gibb River Road tour takes all the hassle out of the planning and maximizes play time on the road. Doing it all yourself is harder and does take longer, not only in the planning stage but also during your trip.
There are several companies offering extended Gibb River Road or Kimberley tours, and the offerings vary.
People keep asking me for recommendations. That's difficult for me because our likes and dislikes and what we want to get out of such a trip may vary. I can't give recommendations that suit everyone. But I can tell you what I myself would be looking for in a Kimberley or Gibb River Road tour:
A genuinely small group (10 – 15, not 20 – 30),
a fair dinkum camping trip (sleeping in tents or in swags on the ground, not in crisp linnen in luxury tented camps for the discerning traveller).
a tour that visits off the beaten track places and doesn't just skim by the the big name attractions (requires suitable vehicles),
a tour that gives you plenty of time to hike, swim and explore.
Basically, the more it is like a self drive camping trip, and the less like a tour, the better I'd like it.
Several operators offer Kimberley adventure tours along the Gibb River Road, leaving from Broome or Kununurra, one way or return, and they also offer longer trips from/to Perth or Darwin.
They take you up to the Mitchell Plateau and actually allow a whole day to explore, they bush camp in favourite places of mine like for example at the King Edward River
Others take it a bit easier, they stay in luxury tented camps and don't do extended and demanding hikes.
On some of those trips you get pampered, on others you'll be expected to pull your weight, unload the truck, collect wood, build the fire, give a hand with the meals and clean up etc.
I would like to give specific recommendations here, but fact is, I have never been on a tour myself. I have had positive feedback from readers for just about all operators that do offer Gibb River Road tours. It's just a matter of matching the right operator to the right clients.
If you need help with that, then your best bet is likely to get in touch with a specialist travel agent or with the Broome or Kununurra visitor centre. They are a lot more familiar with all the commercial operators than I am.

Read more about the Gibb River Road and what it takes to drive it independently.
Travelling to the Kimberley?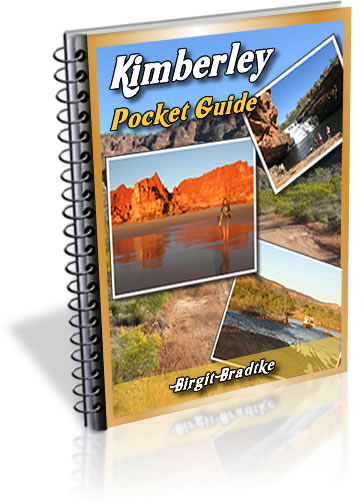 The FREE Kimberley Pocket Guide
A great introduction to travel in the Kimberley region and along the Gibb. This free resource will answer all the questions you might have in the early stages of planning a trip.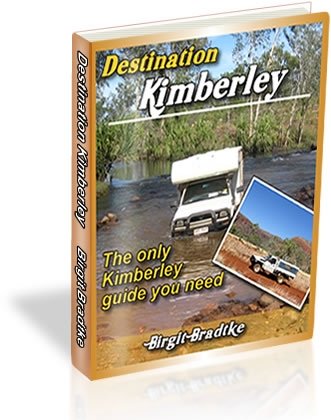 Destination Kimberley
The full Kimberley travel guide shows you how to make the most of your adventure at Australia's last frontier. Destination Kimberley includes the most detailed and most current guide to the Gibb River Road available anywhere. Also called "The Bible" by its readers.

Travelling to the Northern Territory?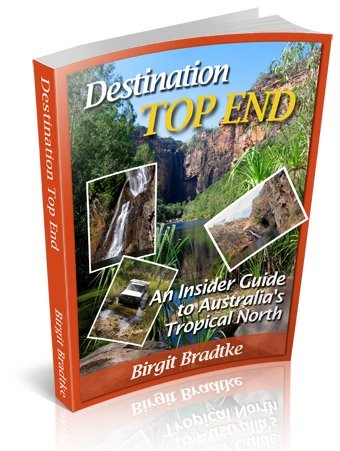 Destination Top End offers the same comprehensive, detailed insider information for the tropical regions of the Northern Territory. Be the best informed traveller in the Kakadu, Litchfield and Katherine Gorge national parks and beyond!

A must have if you travel to or from Darwin.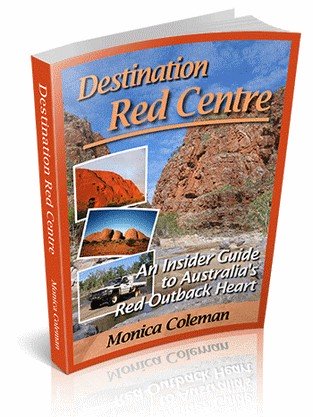 NEW! Destination Red Centre is the latest addition in this popular series. Monica Coleman takes you through Australia's red Outback heart, offering all the detail and insider tips that you have come to know and love about our guides. With special emphasis on Aboriginal communities and culture.

A must have if you travel to or from Alice Springs/Uluru.
Read more about the Gibb River Road and what it takes to drive it independently.