Kununurra Accommodation
Resorts, hotels, backpackers and caravan
park accommodation in Kununurra
Kununurra accommodation is easier to find than accommodation in Broome. Kununurra doesn't get anywhere near as crowded. But we have more caravan parks in Kununurra than there are Kununurra hotels.
Visitors to Kununurra are more adventurous than average tourists, and most of them prefer to camp.
If you plan to visit us during peak season (mid June to mid Aug) and want a nice room somewhere, it still makes sense to book well ahead.
Below I have put together an overview of what's available, and I also tell you where you can find reviews from other people who stayed there and—most importantly—how you can find out who offers the best deals for your chosen Kununurra hotel!
How to best research, find and
book accommodation in Kununurra
Before we get to the individual Kununurra hotels, backpackers, etc. I want to introduce the two online services that I use for my own accommodation research:
1. Search for the best Kununurra Accommodation Deals
One is a nifty little search tool. It compares the 30 biggest booking sites on the web and brings back all the prices for you, so you can make sure you get the best deal available. If there is a special deal available somewhere, and usually there is, this tool will find it.
Just enter your chosen dates,
click "Search"...
...and you get taken to a page that lists what Kununurra accommodation is currently available for those dates and the best price for each.
(Page opens in new window.)
Click on any individual Kununurra hotel and you can see all the results for that hotel (plus a map, reviews, pictures and more). If you want a bigger or better located room than the cheapest one available, you can still see with one glance who has the best deal for that particular room.
Once you click "Select" on the best price, THEN you get taken to a booking site where you can find out more details about the offer.
I played with this myself before I put it here. I compared the results to the prices that the hotels offer on their own websites: this tool brought back the same or a better offer. (Up to 20% cheaper!)
I also compared it to what Flight Centre had to offer: Flight Centre was either sold out or more expensive.
Not bad! So this is definitely worth playing with.
2. Search for deals on packages for Kununurra accommodation + flights and car hire
Tripadvisor sometimes offers good packages on accommodation, flights and/or car hire. Check out their Kununurra accommodation deals page here.
(Most times they have only packages for accommodation, but occasionally I have seen good hotel + flight and car hire offers there, too.)
Tripadvisor also publishes reviews from travellers, and wherever on my website I talk about individual hotels or resorts, I always link to those review pages (if any are available).
Accommodation in Kununurra
(Pages coming soon)
Kununurra hotels, motels and resorts
Backpacker accommodation in Kununurra
Kununurra Caravan Parks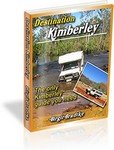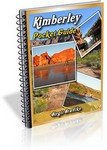 Travelling to the Kimberley?

The free Kimberley Pocket Guide
is a great introduction to travel in the region.
The full Kimberley Travel Guide


shows you how to make the most of your adventure at Australia's last frontier.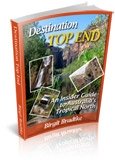 Travelling to the Northern Territory?
Destination Top End offers the same comprehensive, detailed insider information for the tropical regions of the Northern Territory.

A must have if you travel to or from Darwin.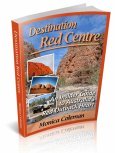 NEW! Destination Red Centre is the latest addition in this popular series. Monica Coleman takes you through Australia's red Outback heart, offering all the detail and insider tips that you have come to know and love about our guides. With special emphasis on Aboriginal communities and culture.

A must have if you travel to or from Alice Springs/Uluru.
Kununurra, Australia: main page
---
Return to Kimberley Australia Travel Guide home page