16 days Broome to Darwin
by Jacek
(Sydney)
I am planning a trip between Broome and Darwin 28th of June 2009 to 14th of July 2009. I would like to thank you for the detailed guide that you have created. It was well worth buying it and it helped me a lot. You have put so much effort in it and it's really useful.

I would really appreciate if you could have a look at my trip plan and share your opinion, recommendations and tips. I would like to avoid crowds and be in places where you can really feel the wilderness and pristine beauty. I know it's not the best time of the year for that, but due to some reasons it is the only option for me and my family.

We will be renting a 4WD fully equipped with camping gear.

28.06 - arriving in Broome, get supplies, have a look around. Spend the night in Broome.
29.06 - early in the morning pick up the car and head towards Cape Leveque / Kooljaman (was lucky enough to book the last beach shelter for two nights!). Arrive in the afternoon and set up camp. Enjoy the sunset.
30.06 - do some mud crabbing (is it the season?), relaxing, swimming, maybe a scenic short flight over the Bucaneer?
1.07 - leave early in order to make it to Windjana NP. Maybe. Camp there.
2.07 - enjoy Windjana, maybe Tunnel Creek, Bell Gorge and get to Mornington AWC in the afternoon. Set up camp. Enjoy the sunset over the Leopold Ranges.
3.07 - Rent a canoe and see the Dimond Gorge or Sir John Gorge. And here is where I need your help. Is it possible to sleep at AWC, wake up early in the morning and make it to Mitchell Falls or it's not posssible / wise?
Alternatively I was thinking to leave AWC and camp at Mt Barnett and then continue the trip to Mitchell Falls.
4.07 - Regardless, arrive at Mitchell Falls this day in the afternoon, set up camp. And here I need your advise as well, which camp site is good in your opinion. Please share your view.
5.07 - Spend the whole day walking to the falls exploring the area, and maybe a scenic flight back before the sunset.
6.07 - early wake up. Get to El Questro and set up camp.
7.07 - get to Purnululu NP in the afternoon. Set up camp, see the sunset etc.
8.07 - spend the whole day walking to Cathedral Gorge and then as deeply as possible to Picanniny Gorge. Turn around (in time hopefully) and maybe do a scenic flight over the Bungle Bungle, enjoy the sunset again :)?
9.07 - do a short Echidna Chasm walk before heading to Kununurra. But before reaching it detour to Wyndham to the Five Rivers Lookout for a evening view. Get to Kununurra and camp somewhere (or maybe Keep River NP, but that is further away or maybe the opposite camp at Diggers Rest Station? Please share your opinion.)
10.07 - do the scenic drive between Kununurra and Nitmiluk NP. Find a spot to camp, probably there is heaps of them as well as crowds everywhere.
11.07 - see Katherine Gorge. I really wanted to do the overnight canoe trip but there is just not enough time :(
Instead I am considering a boat cruise or a shorter canoe trip combined with a short (15-20mins) helicopter flight to at least get s glimpse of the vast 8 or 13 gorges. And here I am confused as well is it possible assuming an early start of the day get to some camping spot in Kakadu (Gunlom or Maguk) or it's not possible/ wise?
12.07 - see Jim Jim and Twin Falls, maybe camp there even though I would prefer to avoid crowds, but Koolpin Gorge is already booked out and Graveside Gorge is too complicated to get to (I mean time consuming). I am really confused and slightly frustrated with this part of the trip planning. Your help would be priceless.
13.07 - do a 6:45 Yellow Water cruise to see our beloved crocs in full glory, see Nourlangie Rock, maybe a eco-tour with a Aboriginal guide and sunset over the wetlands. Camp somewhere (???).
14.07 - need to give back the car in Darwin at 4PM but I was thinking to go through the termite mounds (short detour) in Litchfield NP before reaching Darwin.


I was looking into Litchfield as an alternative to Kakadu, but don't know whether it's a good idea. There are some nice, secluded camp sites there especially in the southern part and far northern part, and the falls are also spectacular. What do you think about interchanging one day in Kakadu for Litchfield?
Please share your comments, opinions, what doesn't make sense, where can I alter my plans. All your input will be extremely appreciated.
Once again thank you for the guide, for the website and for all your help in exploring those beautiful parts of Australia...
Warm regards,
Jacek.
Travelling to the Kimberley?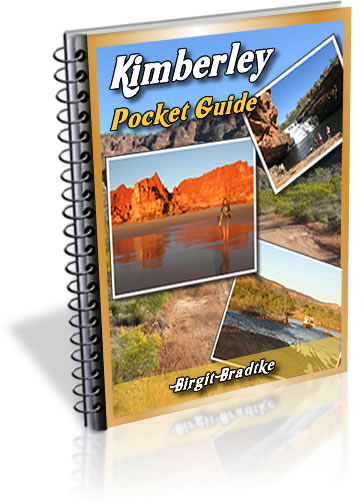 The FREE Kimberley Pocket Guide
A great introduction to travel in the Kimberley region and along the Gibb. This free resource will answer all the questions you might have in the early stages of planning a trip.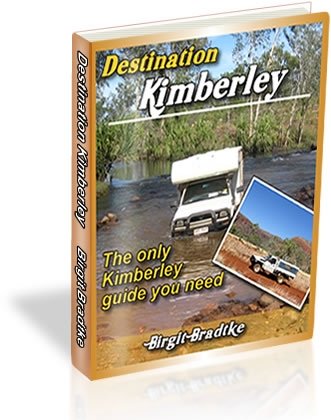 Destination Kimberley
The full Kimberley travel guide shows you how to make the most of your adventure at Australia's last frontier. Destination Kimberley includes the most detailed and most current guide to the Gibb River Road available anywhere. Also called "The Bible" by its readers.

Travelling to the Northern Territory?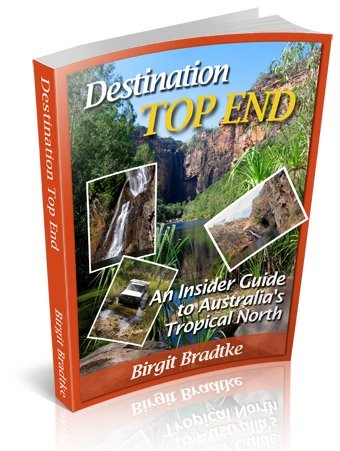 Destination Top End offers the same comprehensive, detailed insider information for the tropical regions of the Northern Territory. Be the best informed traveller in the Kakadu, Litchfield and Katherine Gorge national parks and beyond!

A must have if you travel to or from Darwin.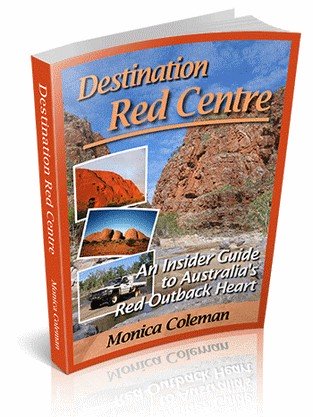 NEW! Destination Red Centre is the latest addition in this popular series. Monica Coleman takes you through Australia's red Outback heart, offering all the detail and insider tips that you have come to know and love about our guides. With special emphasis on Aboriginal communities and culture.

A must have if you travel to or from Alice Springs/Uluru.