28 days Darwin to Darwin via GRR
by Tom
(Darwin, NT)
Hi Birgit, having spent 2010 road testing your Top End guide as far as Katherine - I can't wait to test the Kimberley guide! I have really appreciated how you have managed to get me away from the coach trip infested parts of the Territory!

This is our plan for August (I know - busy!) 2011. It will be for 8 adults in 3 good 4x4s. Our interests at most stops will be hiking, swimming, photography (birds and wildlife as well as landscape).

Day 1 - Darwin to Ubirr, relaxed drive and sunset on the rock. Camp at Ubirr
Day 2 - More Ubirr if we want in the morning. Drive to Norlangie. Hike around until tired. Camp at bushcamp nearby.
Day 3 - Daytime at Maguk, evening camp at Yellow Water
Day 4 - Dawn cruise, drive to Coolpin
Day 5 - Koolpin
Day 6 - Leave Koolpin, Drive to Edith. Camp overnight
Day 7 - Restock in Katherine, drive to Gregory
Day 8 - Gregory NP
Day 9 - ditto
Day 10 - Keep River
Day 11 - El Questro
Day 12 - ditto
Day 13 - ditto
Day 14 - Drive to Mitchell Falls, or most of the way and bush camp.
Day 15 - Mitchell Falls
Day 16 - Mitchell Falls
Day 17 - Drive to Mt Elizabeth
Day 18 - Mt Elizabeth
Day 19 - Drive to Mornington
Day 20 - Mornington Wildlife Park
Day 21 - Morning in Mornington, drive to Tunnel Creek/Windjana
Day 22 - Morning in Tunnel Creek, then drive to Halls Creek
Day 23 - Drive to Bungles
Day 24 - Bungles
Day 25 - Leave Bungles, drive to Kununurra. Half our party leave us and head for the red center.
Day 26 - Drive back into the NT, keep going until tired (maybe Umbrawarra). Camp somewhere
Day 27 - Drive back to Darwin, whistle stop tour of Litchfield if time allows.

Day 28 - Spare day to allow for complications.

Day 29 - Hope to God I'm not on a morning shift!

Are we squeezing too much in? I've been to Kakadu a few times (being a Darwin resident) and am happy that part will be OK. I have no idea about anything past Katherine, and hope I have allocated appropriate time in each place. The last thing I want is to rush!

The worrying bit is that I may have to trim this to 21 days, if so - I'll cut out days 1,2,9,10,13,20 and spare day 28. Hopefully the rest of my party can get the required time off and this will not be a problem.
Travelling to the Kimberley?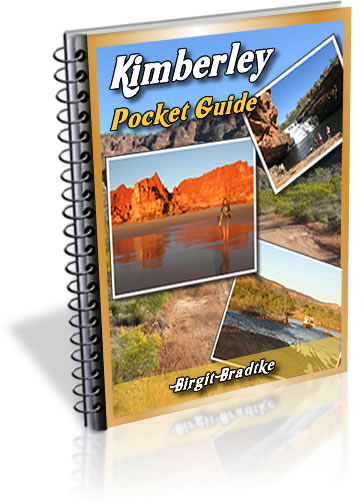 The FREE Kimberley Pocket Guide
A great introduction to travel in the Kimberley region and along the Gibb. This free resource will answer all the questions you might have in the early stages of planning a trip.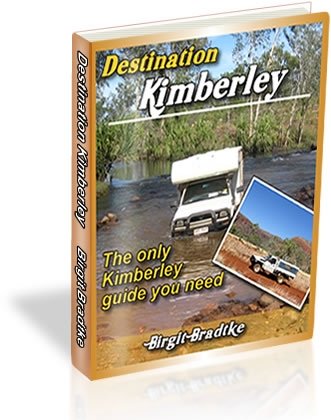 Destination Kimberley
The full Kimberley travel guide shows you how to make the most of your adventure at Australia's last frontier. Destination Kimberley includes the most detailed and most current guide to the Gibb River Road available anywhere. Also called "The Bible" by its readers.

Travelling to the Northern Territory?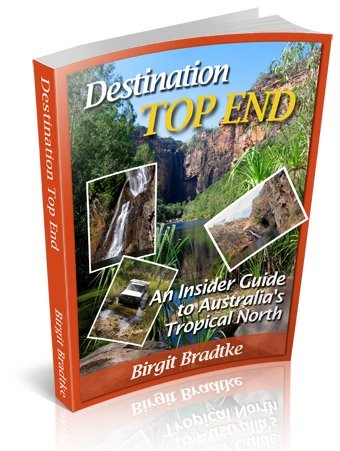 Destination Top End offers the same comprehensive, detailed insider information for the tropical regions of the Northern Territory. Be the best informed traveller in the Kakadu, Litchfield and Katherine Gorge national parks and beyond!

A must have if you travel to or from Darwin.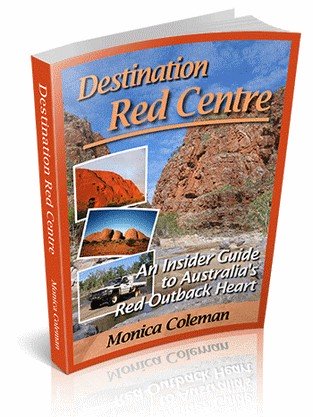 NEW! Destination Red Centre is the latest addition in this popular series. Monica Coleman takes you through Australia's red Outback heart, offering all the detail and insider tips that you have come to know and love about our guides. With special emphasis on Aboriginal communities and culture.

A must have if you travel to or from Alice Springs/Uluru.