A Kimberley Trip Report from France
by Maurice
(France)
We went through Kimberley during August and we want to thank you for travelling with us (through your guide).

Our trip was 7 weeks long, it began by one week in Sydney at our nice niece's home, then 3 days in the Indian Pacific to Perth, 12 days by car up to Broome.

As our nice niece had warmly told us to do, we spent 3 days in Kooljaman, and that was really magic, we confirm the paradise.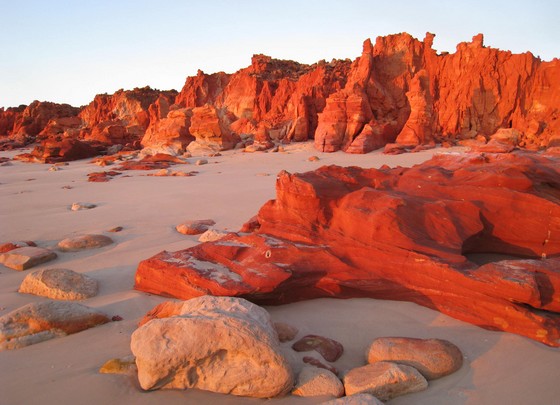 We had an interesting "bush-tucker" morning with Annette and Eddie, Bardi Aboriginals, and discovered how rich is their bush.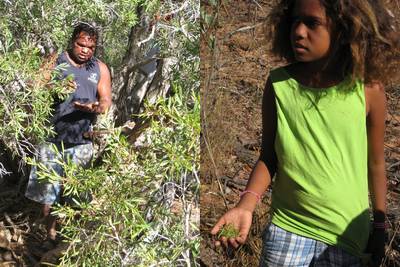 We had a fantastic scenic-flight over Buccaneer islands to Horizontal Falls and could see the huge currents flowing to Kings Sound.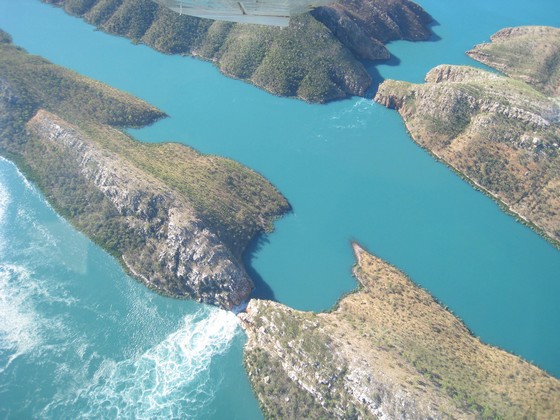 Dawns were too early for us, but sunsets were incredible (nobody believes the colors of our pictures is natural).
Then we left for
Gibb River Road
, through
the "private" road to Derby
.
It is really good, better than
the road from Broome to Beagle Bay
, even if there were some fires along it.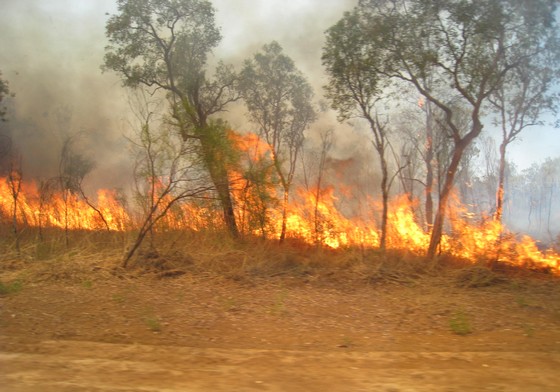 (We had no real explanations for these fires, very different from one guide to another, from an aboriginal or non…)
Our first stop was at Robin's Birdwood's Downs, a bit surprised by this place where time is stopped, with minimum comfort.
We stopped then in
Mount Hart
, fantastic track to get there, nice "help yourself bar", nice food, but where was the manager?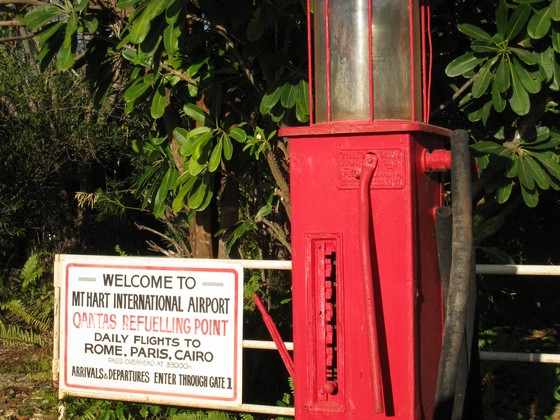 Next stop, 2 days in
Mt Elisabeth
, very interesting guided morning to the
Aboriginal paintings
.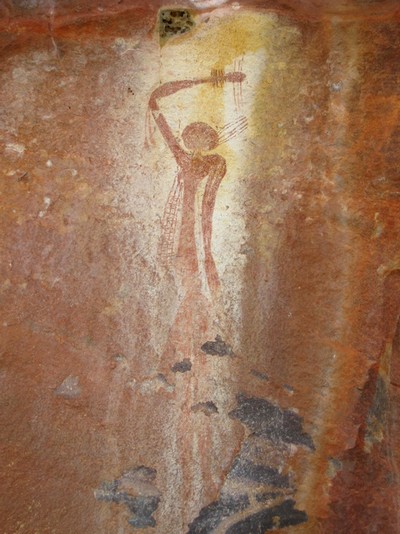 The beach of the river (18 km east) is wonderful, with colors from Cezanne (we live in Aix en Provence).
Thanks to the group passing there, Pat Lacy told us her very moving life. (We got the book telling Franck Lacy's story, you must read it.)
One night in Drysdale River was enough for us, it is only a road house but the scenic flight to
Mitchell Falls
is unforgettable.
2 nights in Home Valley, good rest and walks.
Last day in Kimberley: Zebedee Springs (too many people in the tubs), El Questro (too many tourists), Emma Gorge (crowded), sunset in Wyndham.
It was the races day, the hotel was noisy...
We went on to Katherine, Darwin, Alice Springs, Whitsunday Islands, but the
Gibb River Road
was a really fantastic holiday.
Best regards,
Pascale et Maurice