Broome Beaches
Riddell Beach, Bird Observatory, Northern Beaches

When hearing of Broome beaches, most people will immediately think about Cable Beach.
This world famous beach gets so much attention that I wonder how many tourists are aware of Broome's other beaches. There are quite a few, and they are all beautiful...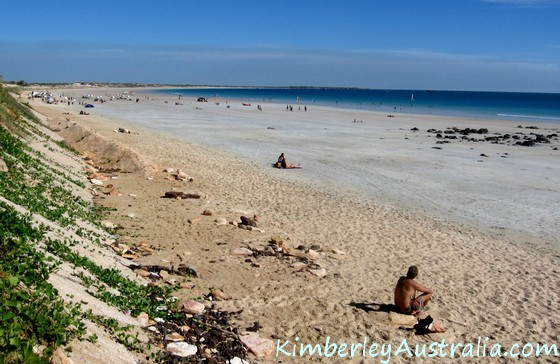 Realistic photo of Cable Beach.

Cable Beach is covered on its own page, so let's look at the other beaches in and near Broome.

Riddell Beach
Riddell Beach is located between Riddell Point and Gantheaume Point, only about eight kilometres out of town. It's a scenic area of red pindan cliffs contrasted against the Indian Ocean. The cliffs are ancient and at very low tide you can see dinosaur footprints exposed below Gantheaume point.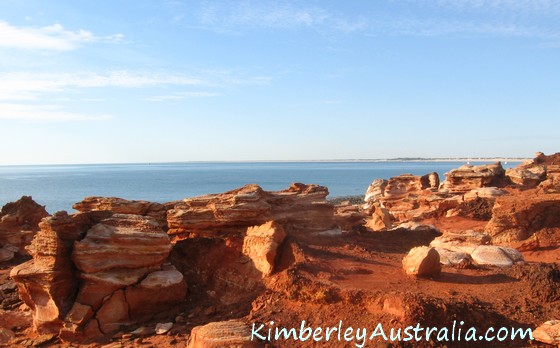 Above Riddell Beach in Broome.

Riddell Beach isn't an endless stretch of white sand like Cable Beach. It is smaller, rockier, and a lot more interesting I find. (All you can do at Cable Beach is sit or lie there.)
Riddell Beach is popular with photographers, with walkers, and with locals who want to avoid the masses at Cable Beach.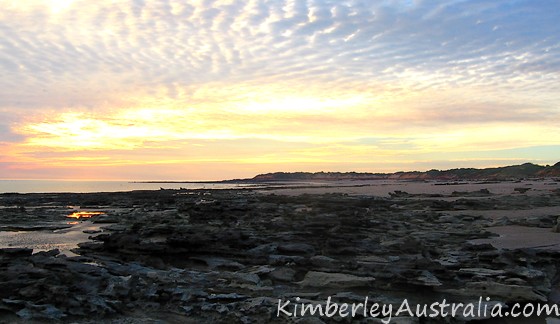 Sunset at Riddell Beach

If you like walking ask about Minyirr Park. That's what the dune area above Broome's beaches is called. It contains 22 km of walking tracks (called Nagula, Lurujarri and Minyirr).
Those self guided walks take you along some of Cable Beach, around Gantheaume Point and then along Riddell Beach.
The Beaches at the Broome Bird Observatory

Well, these beaches at Broome's beautiful Roebuck Bay aren't really looked at as beaches. When you read about the bird observatory you will usually read about mudflats. And when the tide is out that's what you find.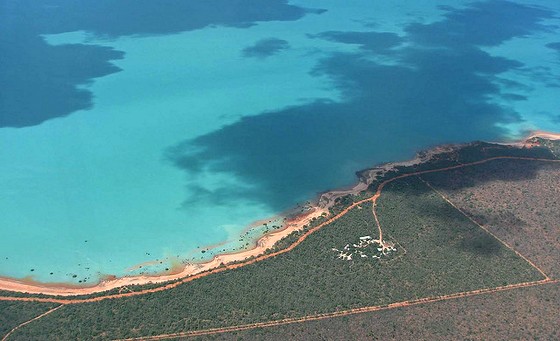 Aerial view of the Broome Bird Observatory and its beaches. Photo: yaruman5

But at high tide this area is amazing even if you are not a bird enthusiast. The beaches here are red, not white or grey, and the water is a greener tinge of turquoise than along Broome's other beaches. Or maybe it's just the red sand that makes it look as if.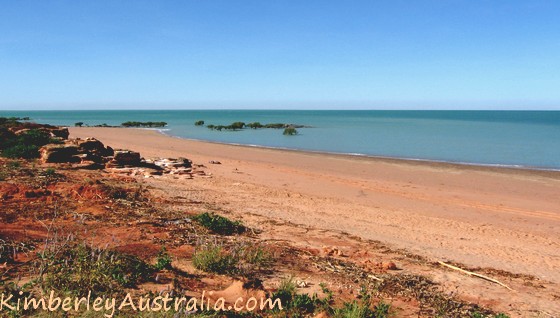 Beach at the Broome Bird Observatory

Anyway, a great place for bird enthusiasts and nature lovers. The bird observatory, which is located 24 km out of Broome, also offers tourist accommodation. (Just so you know what to expect: the facilities are basic, and the last 15 km of the road can be shocking.)

Broome's Northern Beaches
To get to the northern beaches you need a four wheel drive.
This series of beaches is located along the Manari Road, a turn-off that you will find about 14 km along the road from Broome to Cape Leveque.
In the past it was mostly the Broome locals who visited these beaches to get away from it all for a bit.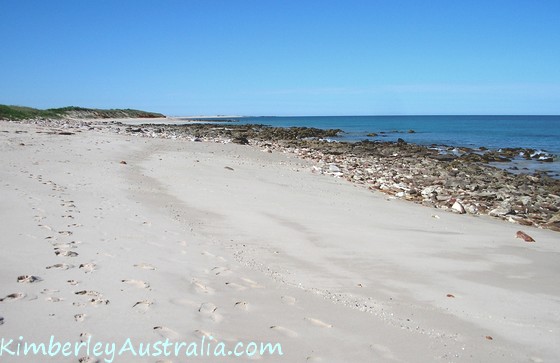 One of Broome's Northern Beaches

You can camp here for free for up to three days, and the fishing is excellent.
Lately more and more tourists looking for a quiet spot have been discovering the northern beaches, too. Some even drag fairly big caravans in here. Don't ask me how, but I've seen it done.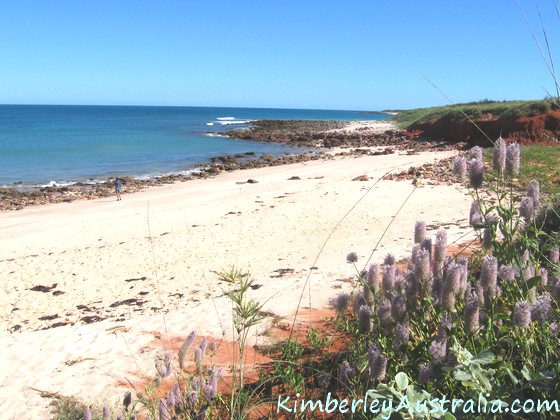 Beach at Quandong Point

The names of the beaches are Willie Creek (where Broome's pearl farm is located), Barred Creek, Quandong (tshown in the pictures), Prices Point and Manari Beach.
At all of them you will find cliffs and sand dunes to explore, sandy stretches for beach lovers and lots of rocks to keep the fishermen and -women happy.
(Check first with the locals before you go swimming anywhere here. Willie Creek is definitely a crocodile area, so is Barred Creek.)
---
If you are a beach enthusiast you probably also want to venture up the Dampier Peninsula. Just like Broome is known mostly for Cable Beach, the Dampier Peninsula is known for Cape Leveque and the Kooljaman Resort and its magnificent beaches. And just like Broome isn't just Cable Beach, the Dampier Peninsula has so much more to offer than just Kooljaman!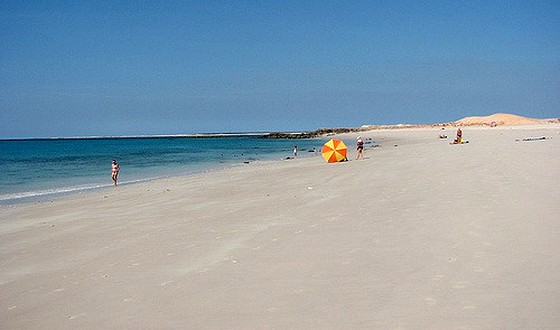 Beach at Middle Lagoon, Photo: Harclade

I don't have a page yet that adequately showcases the many stunning beaches on the peninsula, say at Lombadina, Chile Creek, Gnylmarung, Middle Lagoon, Pender Bay... to name just a few!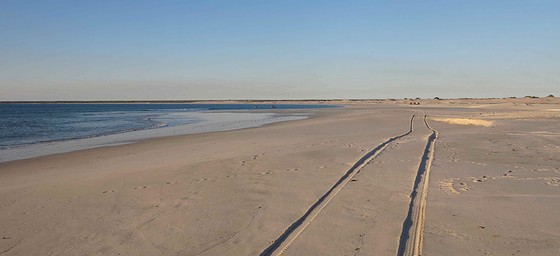 Beach at Lombadina, Photo: yaruman5

Destination Kimberley certainly adequately covers them all, and you can also find info for most them at other places and online. So if you make it to Broome, and you like stunning beaches, do yourself a favour and also make the time to venture out of Broome!

Travelling to the Kimberley?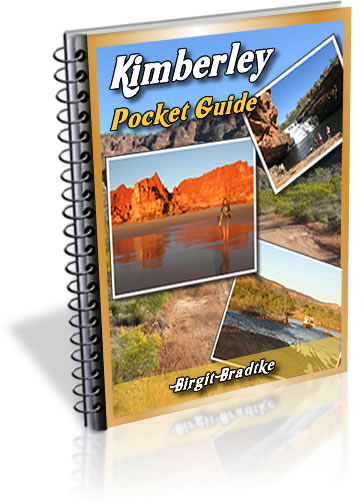 The FREE Kimberley Pocket Guide
A great introduction to travel in the Kimberley region and along the Gibb. This free resource will answer all the questions you might have in the early stages of planning a trip.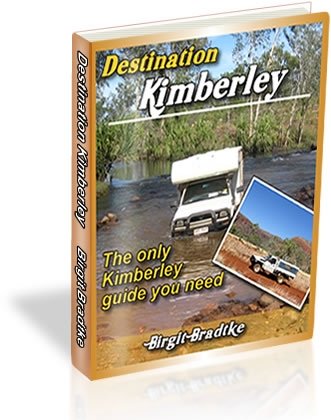 Destination Kimberley
The full Kimberley travel guide shows you how to make the most of your adventure at Australia's last frontier. Destination Kimberley includes the most detailed and most current guide to the Gibb River Road available anywhere. Also called "The Bible" by its readers.

Travelling to the Northern Territory?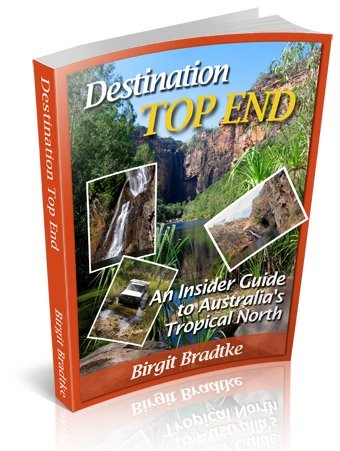 Destination Top End offers the same comprehensive, detailed insider information for the tropical regions of the Northern Territory. Be the best informed traveller in the Kakadu, Litchfield and Katherine Gorge national parks and beyond!

A must have if you travel to or from Darwin.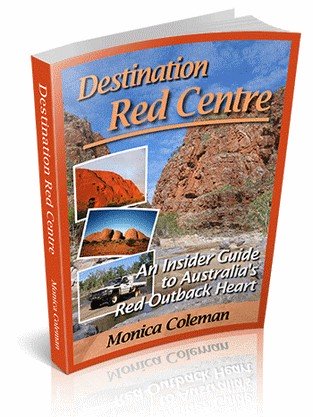 NEW! Destination Red Centre is the latest addition in this popular series. Monica Coleman takes you through Australia's red Outback heart, offering all the detail and insider tips that you have come to know and love about our guides. With special emphasis on Aboriginal communities and culture.

A must have if you travel to or from Alice Springs/Uluru.