Gibb River Road - Kimberleys

Broome to Wyndham and Kununurra to Broome Videos
Driving the Gibb River Road in the Kimberleys means going down the hard road. At least if you are on a motorbike, it does!
The first videos focus more on the driving and the challenges for the drivers than on the landscapes, but they're still great videos, even if you are not into bikes. (Did you notice? A catchy tune will get me every time ...)
The other video shows more of the landscapes and waterfalls along the Gibb River Road and in the Kimberleys.
No video can do the real thing justice!
Down the Hard Road, Part 1 and 2
Follow Johann, Perryn and Craig along the Gibb River Road, from Broome to Wyndham, "down the hard road".
It's a pity that the image quality is so low. There is, however, a good excuse for it. The guys filmed everything with their digital cameras, not wanting to wreck a good video camera on such a dusty trip!
The Gibb River Road - Kimberleys
from Kununurra to Broome
There is no doubt about it, being in a car makes things a LOT easier...
By the way, did you know that the trip is more scenic if you drive in this direction, rather than starting from Derby?
As you can see the, Gibb River Road is mostly very easy to drive, just dusty. The one narrow track section you see is on the way to Adcock Gorge, on a side track.
This video by "Chilbury" has only one part to it, and it is not very long either. If you wanted to properly portrait the Gibb River Road, give a realistic image of all the highlights, you'd need three or four parts to your epic. But at least this is a taste of things.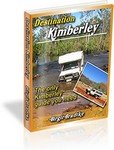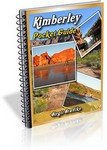 Travelling to the Kimberley?

The free Kimberley Pocket Guide
is a great introduction to travel in the region.
The full Kimberley Travel Guide


shows you how to make the most of your adventure at Australia's last frontier.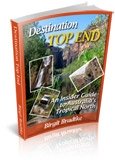 Travelling to the Northern Territory?
Destination Top End offers the same comprehensive, detailed insider information for the tropical regions of the Northern Territory.

A must have if you travel to or from Darwin.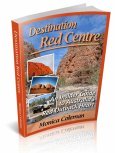 NEW! Destination Red Centre is the latest addition in this popular series. Monica Coleman takes you through Australia's red Outback heart, offering all the detail and insider tips that you have come to know and love about our guides. With special emphasis on Aboriginal communities and culture.

A must have if you travel to or from Alice Springs/Uluru.
Planning a trip yourself? Gibb River Road information
---
Go from Gibb River Road-Kimberleys to Kimberley Australia Travel Guide home page