Suggestions for Kimberley-Top End Itinerary
by Jeff
(Las Vegas, NV, USA)
I didn't see a lot of information posted by other users to help me for my itinerary needs. I don't know if its kosher to post such questions as I have here, but if it is I hope whatever comes of this post will be very helpful for future travelers as well!

I still have much research to do but I know it's critical to start booking accommodations (campsites etc) now so I am a bit stressed! Me and my gf are from the states and will be arriving in Perth on June 20 and departing from Darwin on July 20. We have pretty much set down an itinerary until Broome, but then things seem to get complicated as there is so much to see and do and the drive times on the Gibb are long if Google Maps is accurate. (FYI we are booking an automatic 4wd Toyota from Britz.)

First off my gf NEEDS to spend at least a couple nights once or twice at some stops to keep some sanity and therefore my own sanity ;)

We will arrive in Broome on July 4th (celebrate our Independence Day on Cable Beach sounds kinda cool to me). We can get there early too as we will have camped at the 80 Mile Beach Caravan Park that says is 3 hours away so this should give us plenty of time to get our bearings in Broome and shop to resupply for the Gibb.

I was thinking of a day trip up the Dampier Peninsula on the 5th but I am having a very difficult time if just a trip is worth it. Will one day do it justice?

The next day the 6th, we would go to Derby for one more night but if you all think a day trip to Cape Leveque is not worth it for us then we can go to Derby on the 5th instead.

Orrrrr is it better to just stop or even bypass Derby and spend the day getting to Windjana for a night?

From Windjana go to Bell Gorge for another night???

Then I think we have to pick either Mornington or Charnley but not both. By this time my gf will be itching to stay a couple nights. This will give time to explore either location with more time of course!

Next would be either stay at Manning Gorge or Gibb River Station but it doesn't look like a whole lot of neat sights at Gibb Station.

The next stretch looks long... do we stop for a night at Ellenbrae Station? Or plow on to Home Valley OR ElQ? Again I think we would need two nights at either HV or ElQ before going to Kunnunurra for a night.

See Lake Argyle? Then go on to Katherine for a night.

From here is it better to go to Litchfield or Kakadu first? We are coming closer to July 20th at this point. My tentative itinerary has us at Katherine for one night on the 15th before going to Litchfield.

Reading information about how big Kakadu is do we even have enough time to do this park justice???

Is there someplace we MUST see that I left out that can fit in this time frame?

I know this is so many questions but I admit I am getting overwhelmed with all the things to do and the limited time. I don't want to be in such a rush so that we can really enjoy this once in a lifetime trip.

Thanks to everyone for your pointers!
Travelling to the Kimberley?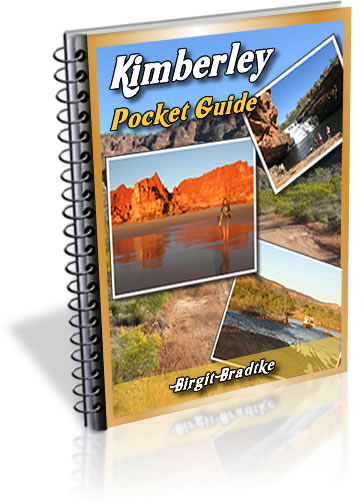 The FREE Kimberley Pocket Guide
A great introduction to travel in the Kimberley region and along the Gibb. This free resource will answer all the questions you might have in the early stages of planning a trip.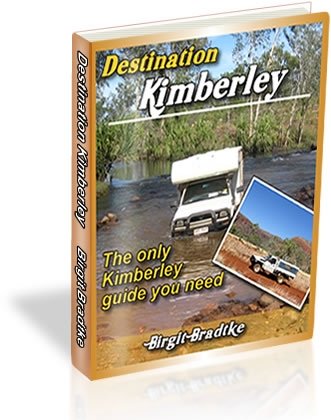 Destination Kimberley
The full Kimberley travel guide shows you how to make the most of your adventure at Australia's last frontier. Destination Kimberley includes the most detailed and most current guide to the Gibb River Road available anywhere. Also called "The Bible" by its readers.

Travelling to the Northern Territory?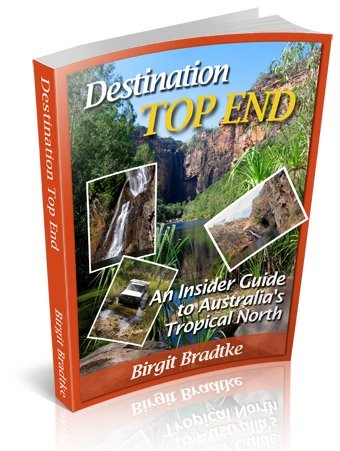 Destination Top End offers the same comprehensive, detailed insider information for the tropical regions of the Northern Territory. Be the best informed traveller in the Kakadu, Litchfield and Katherine Gorge national parks and beyond!

A must have if you travel to or from Darwin.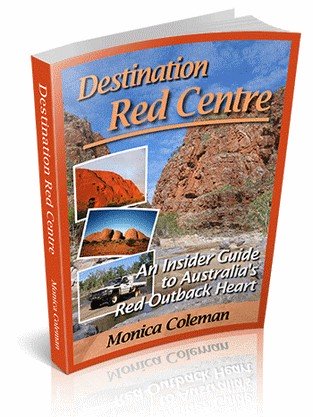 NEW! Destination Red Centre is the latest addition in this popular series. Monica Coleman takes you through Australia's red Outback heart, offering all the detail and insider tips that you have come to know and love about our guides. With special emphasis on Aboriginal communities and culture.

A must have if you travel to or from Alice Springs/Uluru.