Your Kimberley Travel Questions...

Answered!
Important Update:
In the past I tried to answer every reader question I received, mostly privately. If answers could help others, I also published them here.
Today this website averages over 1500 daily readers, has over 30,000 newsletter subscribers, and the resulting email flood is quite something. I can not keep up with your questions.
So, here is what has changed:
I still want to know what information you are missing. It helps me make the site and guide books better. Don't hesitate to ask for information you'd like to see covered here.
But please understand that I am unable to answer all those questions.
I answer the questions that offer the most help to the most people and publish them either on the website or in a newsletter update. (See the newsletter subscription box at the top right.)
I can no longer answer requests for individual assistance or questions that are already answered somewhere on the website or in the guide books. (Read below to see how you can easily find those answers yourself.)
It's been a difficult decision because I am terrible at saying No when someone asks for help, and I do enjoy helping people. But I have to be realistic. I do need to eat and sleep as well.
Thanks for understanding.
How to find existing answers
Download the free Kimberley pocket guide. Many answers to common questions are covered there.
Here are questions and answers regarding the Gibb River Road, the Bungles, Broome, Cape Leveque and the Mitchell Falls.
Previously submitted general Kimberley questions and answers are here.
And last but not least, you can use the search box below to search this whole website.
For assistance or advice regarding car hire, tours or accommodation bookings, please use this form.
Filling in the questions form below:
The fields for name and location are optional. If you don't want your name to appear on the website, leave the field empty.
AFTER submitting your question you will be prompted for your e-mail address. Providing your e-mail address is also optional. Your e-mail address will NOT appear on the site.
It is only used to notify you once your question is answered and published and will help you to find it again. (I often move questions to other areas of the site if they fit better there.)
That's it. Thanks for wading through it!
Ask Your Kimberley Travel Question
After reading the message above, simply fill in the form below to ask your question.

See what others have asked.


What Other Readers Have Asked
Click below to read the questions from other readers and Kimberley fans, and the answers and comments they received.

For more questions and answers see the Kimberley Travel Questions Archive Page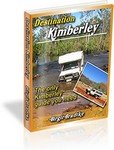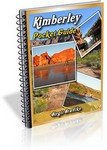 Travelling to the Kimberley?

The free Kimberley Pocket Guide
is a great introduction to travel in the region.
The full Kimberley Travel Guide


shows you how to make the most of your adventure at Australia's last frontier.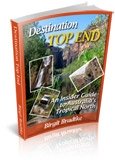 Travelling to the Northern Territory?
Destination Top End offers the same comprehensive, detailed insider information for the tropical regions of the Northern Territory.

A must have if you travel to or from Darwin.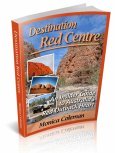 NEW! Destination Red Centre is the latest addition in this popular series. Monica Coleman takes you through Australia's red Outback heart, offering all the detail and insider tips that you have come to know and love about our guides. With special emphasis on Aboriginal communities and culture.

A must have if you travel to or from Alice Springs/Uluru.
---
Return to Kimberley Australia Travel Guide home page