The Kimberleys On Video
"To say that the Kimberleys are a very special part of Australia
would be an understatement"
(From Icons of the Kimberley by Russell Guého)
I am not much of a photographer myself.
If my photos look good, then it is because the region does.
With colours and landscapes like this it would be hard to mess up photos, even if you tried.
I suspect it requires more skill to make a good video than it does to take good photos. I never ventured into that area, but I am glad that many people out there have that skill and enjoy making videos.
None of the Kimberley videos below are my own.
Thank you to everybody who enables embedding for their videos, which allows me to feature them here on this website.
Do you have a great video that I missed? Consider sharing it with other readers. Let us know about it by submitting it here. Just include the url of the page where it is hosted, the embed code, and tell us a bit about your trip and how you made the film.
Featured Videos Of The Kimberleys
The Kimberley WA Coast
Truly a work of art, this portrait of our coastline is still my number one favourite.
---
Kimberley/Gibb Adventure In A Rental Troopy
A series of ten short videos from one of my readers, covering a trip along the Gibb and up to the Mitchell Plateau, mishaps and all. Very professionally done, and the trailer alone is hilarious. Great job, Andy!
Videos Of The Gibb River Road
Gibb River Road - Kimberleys
Nice footage of two trips, one from Broome to Wyndham (on motorbikes! Thanks for the vids, Johann), and one from Kununurra to Broome.
Gibb River Road and Pentecost River by Motorbike
Another Gibb River Road trip by motorbike, and Adrian also shares some tips for fellow bikers.
Darwin to Broome via Gibb River Road
Again a reader video and very well done. Thanks, Geoff, for sharing it!
Two Kimberley Videos
Peter has put a lot of time and effort into producing two high definition videos of his Kimberley trip
Adcock Gorge (Gibb River Road)
The local way to do it: go as early in the season as possible, pick a spot that most tourists bypass, have fun and camp the night.
Great Kimberley Slide Show
Ok, so it's a slide show, not video camera footage. Still well worth viewing!
---
Sunset and Evening in Kununurra
Nicely done. The sunset views over our valley and our throbbing nightlife (not).
(The page includes a second, longer video that gives a good overview of the Kununurra area.)
Broome Videos
Three videos show different perspectives of Broome in the Kimberleys.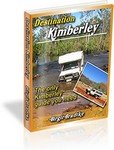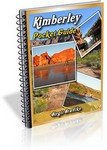 Travelling to the Kimberley?

The free Kimberley Pocket Guide
is a great introduction to travel in the region.
The full Kimberley Travel Guide


shows you how to make the most of your adventure at Australia's last frontier.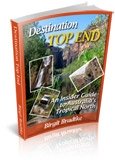 Travelling to the Northern Territory?
Destination Top End offers the same comprehensive, detailed insider information for the tropical regions of the Northern Territory.

A must have if you travel to or from Darwin.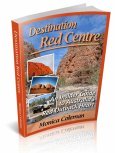 NEW! Destination Red Centre is the latest addition in this popular series. Monica Coleman takes you through Australia's red Outback heart, offering all the detail and insider tips that you have come to know and love about our guides. With special emphasis on Aboriginal communities and culture.

A must have if you travel to or from Alice Springs/Uluru.
---
Go to Kimberleys Australia Travel Guide home page