Bungle Bungles overnight hike
by Cathy
(WA)
We would like to do the overnight hike to Piccaninny Gorge in the Bungle Bungles and wonder how to camp out. Will a sleeping bag be enough protection (e.g. wildlife, snakes...) or is there a place to pitch a tent? A swag seems a bit too heavy to carry all the way...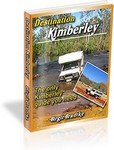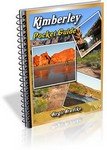 Travelling to the Kimberley?

The free Kimberley Pocket Guide
is a great introduction to travel in the region.
The full Kimberley Travel Guide


shows you how to make the most of your adventure at Australia's last frontier.
Travelling to the Northern Territory?
NEW! Destination Top End offers the same comprehensive, detailed insider information for the tropical regions of the Northern Territory.

A must have if you travel to or from Darwin.
---
Return to Kimberley Travel Guide home page