Kununurra, Australia - The Big Waters

The Gateway To The East Kimberley
Kununurra in Australia is a lively, booming town on the eastern edge of the Kimberley.
Accordung to the Mirima Language Centre the name is based on the Miriwoong word "Goonoonoorrang", which simply means large river.
The vast majority of the attractions here involve water, lots of water. And water means life, both an amazing flora and abundant wildlife. (And of course excellent fishing!)
You will also find information claiming that Kununurra in the local Aboriginal language means "The Meeting Of The Big Waters". An appropriate name indeed, as water is the most noticeable feature of this region. However, the traditional owners of this area obviously prefer the correct translation!
Countless gorges and waterfalls, several big tidal rivers, dozens of smaller streams and creeks, Lake Kununurra, and of course the huge expanse of Lake Argyle...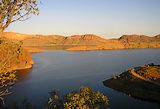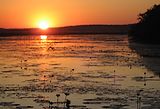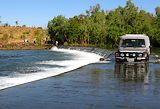 I avoided the term "tourist attractions", because after eighteen years here I can assure you that Kununurra is also a very attractive place to live.
Water is not the only reason the area is so attractive. The East Kimberley looks very different from the Broome region. You will notice immediately that the country here is a lot more scenic. The west is mostly flat and sandy, open and dry. But around Kununurra you have a myriad of ranges and gorges and cliffs and escarpments...
No matter which way you drive or look, the beauty of this region is astounding. After all these years here I can honestly say that I haven't got used to it one bit.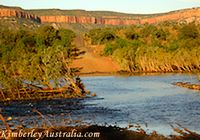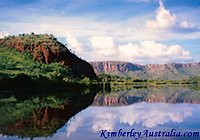 So please, come in and have a look around. Welcome to my home town and the East Kimberley.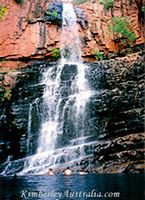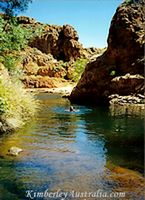 Kununurra - Australia Visitor Information

Tourist Attractions In And Near Town
This page covers all the things you can see and do without venturing too far out of town. There's enough there to keep you busy for a couple of days at least...
---

Waterfalls And Rock Pools
The best time of the year to see the waterfalls is the wet season, or shortly after. But there are plenty of permanent rock pools here to go for a swim any time of the year.
---

Great Day Tours
This is where Kununurra beats the pants of all other Kimberley destinations. There are so many attractions within your reach if you base yourself here, you could easily spend a few weeks and keep yourself very, very busy with trips into the surrounding areas...
---

Maps
Some overview maps the Kimberley, and an excellent printable street map of Kununurra that even highlights and describes all the attractions.
---
Find accommodation in Kununurra
What Do You Think About Kununurra?
Did you have a great time or were you disappointed? What did you like, what could you have done without? Would you visit again?

Do you have a story, a picture, or a tip to share? Tell others about your trip. Show off your photos.

It's easy. Just fill in the form below.

Read what others had to say.


Here's what others think about Kununurra
Click below to read the contributions from other readers and Kimberley fans...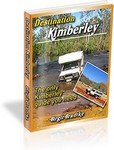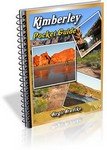 Travelling to the Kimberley?

The free Kimberley Pocket Guide
is a great introduction to travel in the region.
The full Kimberley Travel Guide


shows you how to make the most of your adventure at Australia's last frontier.
Travelling to the Northern Territory?
Destination Top End offers the same comprehensive, detailed insider information for the tropical regions of the Northern Territory.

A must have if you travel to or from Darwin.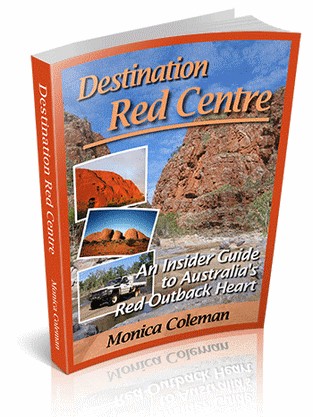 NEW! Destination Red Centre is the latest addition in this popular series. Monica Coleman takes you through Australia's red Outback heart, offering all the detail and insider tips that you have come to know and love about our guides. With special emphasis on Aboriginal communities and culture.

A must have if you travel to or from Alice Springs/Uluru.
---
Go from Kununurra to Kimberley Australia Travel Guide home page