Cruise in Paradise
by Sandra from Sydney
(Sydney, NSW)
Reflections in the Ord River
Among other things, we took a cruise on the Ord River/Lake Kununurra. It included a bus trip to the boat, and both the bus tour and the boat tour was cram packed full of beautiful sights and information.

On the boat we took video and still photos - everywhere you looked you just had to take another photo, and another! Our eagle-eyed tour guide was able to spot wildlife and point it out to us, and the beautiful landscape spoke for itself.

The trip was capped off with perfect timing to catch sunset and the opportunity to watch literally millions of fruit bats take off on their nightly foray to feed. Our last photo was of a pelican silhouetted on bare tree branches against the darkening sky. Very dramatic.

But the gorgeous scenery perfectly reflected in the water was spectacular. Kununurra is a definite 'must visit again' for us! And we'd love to come back in the Wet Season.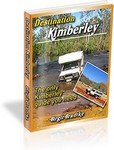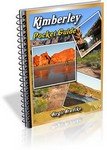 Travelling to the Kimberley?

The free Kimberley Pocket Guide
is a great introduction to travel in the region.
The full Kimberley Travel Guide


shows you how to make the most of your adventure at Australia's last frontier.
Travelling to the Northern Territory?
Destination Top End offers the same comprehensive, detailed insider information for the tropical regions of the Northern Territory.

A must have if you travel to or from Darwin.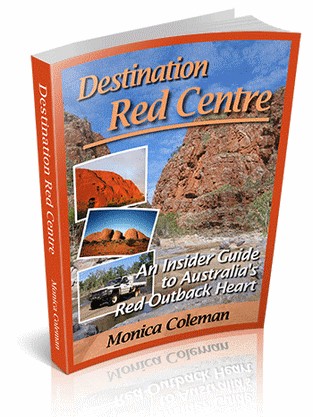 NEW! Destination Red Centre is the latest addition in this popular series. Monica Coleman takes you through Australia's red Outback heart, offering all the detail and insider tips that you have come to know and love about our guides. With special emphasis on Aboriginal communities and culture.

A must have if you travel to or from Alice Springs/Uluru.
---
Return to Kimberley Travel Guide home page