Cockburn Ranges alternate view (Karunjie Road)
by Stuart Minetti
(Melbourne, Vic, Aust)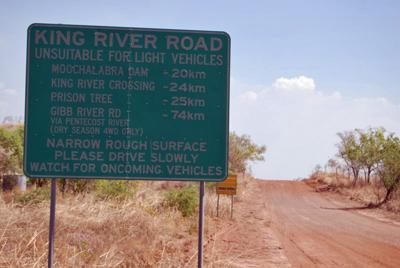 King River Road start
We have just completed a whirlwind "snapshot" tour of Kakadu, some of Kimberleys and the WA coast in Aug/Sep 2010. 10, 400km from Melbourne including "The Ghan" in 28 days. Many highlights, but I just wanted to give readers a view from the other side of the Cockburn Ranges.

When planning our trip I took a lot of Birgit's advice and this included a trip from Kununurra via Parry Creek Road to Wyndham and then via King River Road, Karunjie Road and Gibb River Road to Emma Gorge.

Setting off along the King River Road is a breeze and getting to the Boab Prison Tree a simple task. Then onwards toward Diggers Rest Station where you meet the "gateway" to the Karunjie Road.

Now calling it a road is indeed a misuse of the word; track is a more apt description. I am an inexperienced 4WD driver, but trusted that everything would be okay and it was, but wow what a ride. We had everything except mud and snow. To the usual corrugations add ruts of every shape and size, wet and dry creek crossings, rocks of all sizes, very long, very deep sand drifts, floodplains, massive heat shimmer (for effect only of course), gates galore to open and close, wild life of all types, Brahman bulls to negotiate - the list goes on.

The first 27 km to the track is done in easy and quick time; the trip across the floodplains was easy @ 80kph and yet the entire trip took 3 hours and I was pretty well exhausted, but it was worth it. Pictures of the Cockburn Ranges from the "other side" from the normal Gibb River Road view were great.

I would recommend the trip to anyone but would also suggest you go prepared for a rocking and rolling ride, be well prepared for anything, don't go alone and enjoy something I'm guessing is more akin to how things used to be before tourism took over.

For the record the Bungles Road, although not simple, is quite easy compared with this track.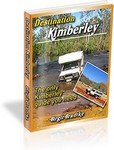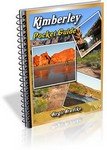 Travelling to the Kimberley?

The free Kimberley Pocket Guide
is a great introduction to travel in the region.
The full Kimberley Travel Guide


shows you how to make the most of your adventure at Australia's last frontier.
Travelling to the Northern Territory?
Destination Top End offers the same comprehensive, detailed insider information for the tropical regions of the Northern Territory.

A must have if you travel to or from Darwin.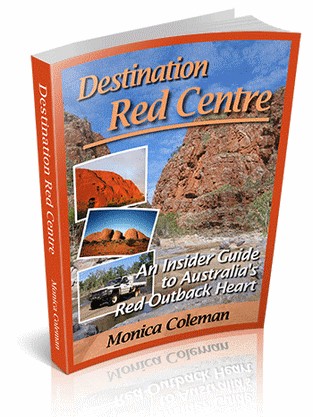 NEW! Destination Red Centre is the latest addition in this popular series. Monica Coleman takes you through Australia's red Outback heart, offering all the detail and insider tips that you have come to know and love about our guides. With special emphasis on Aboriginal communities and culture.

A must have if you travel to or from Alice Springs/Uluru.
---
Return to Kimberley Travel Guide home page