Female and single? Go for it! From Shark Bay to Kununurra and everywhere in between...
by Sandy Bell
(Shark Bay, WA)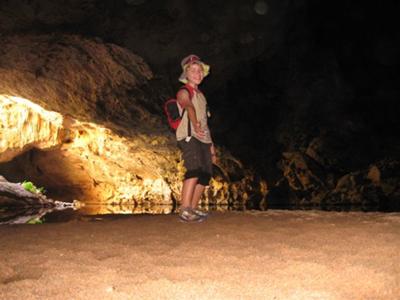 Caveman at Tunnel Creek
We (my 8yo son and I) have just arrived home from 6 weeks on the road; starting from Shark Bay (WA) through Karijini NP, up to Kununurra via the Gibb River Rd, back to Broome via the highway, then out to Cape Leveque and back home.

What a WONDERFUL adventure we had!!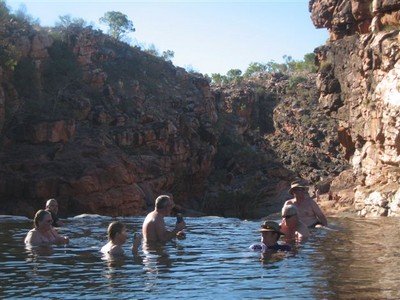 Living it up at Bell Gorge
We travelled in a standard Prado 05 model, no roof racks, no added extras, standard tyres and had NO dramas at all - no shredded tyres, no nothing!!!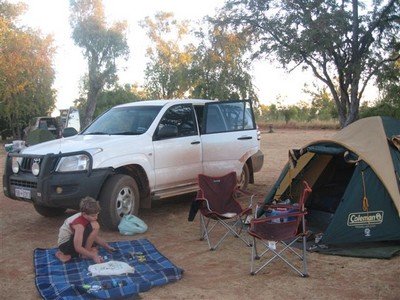 Camping at Windjana
Yes, the GRR was shockingly corrugated, and, yes, I honestly visualised the car falling apart panel by panel as we drove along, but it didn't!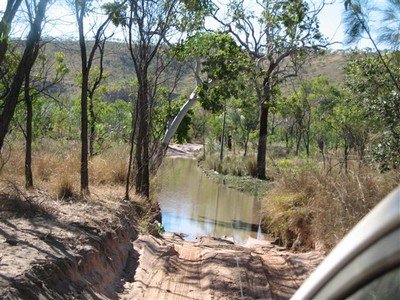 Deep River Crossing
We took it easy, travelling at about 50 -60kms most of the way, had the tyres down to about 26 (standard 17" tyres) and just enjoyed the scenery.
At the end off the GRR I nearly cried, I was just so proud of myself - a single female with an 8yo boy had sucessfully driven the GRR and enjoyed every single minute!!! (except maybe the endless corrugations.....)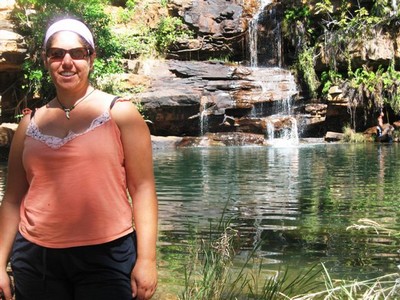 Galvans Gorge
So to any female who is not sure whether they can do it or not, GO FOR IT!!!!!!!!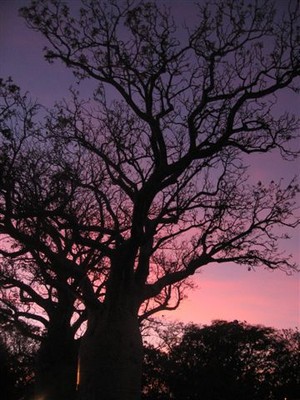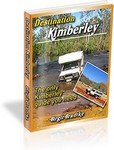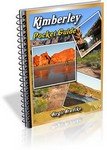 Travelling to the Kimberley?

The free Kimberley Pocket Guide
is a great introduction to travel in the region.
The full Kimberley Travel Guide


shows you how to make the most of your adventure at Australia's last frontier.
Travelling to the Northern Territory?
Destination Top End offers the same comprehensive, detailed insider information for the tropical regions of the Northern Territory.

A must have if you travel to or from Darwin.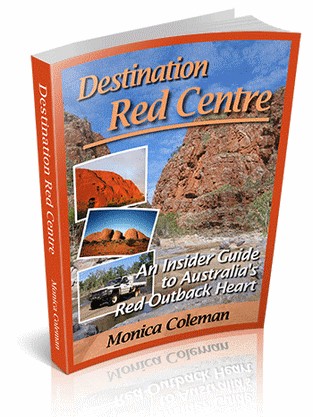 NEW! Destination Red Centre is the latest addition in this popular series. Monica Coleman takes you through Australia's red Outback heart, offering all the detail and insider tips that you have come to know and love about our guides. With special emphasis on Aboriginal communities and culture.

A must have if you travel to or from Alice Springs/Uluru.
---
Return to Kimberley Travel Guide home page