Geikie Gorge 2 hour boat trip
by Anonymous
Geikie Gorge
It took a fair bit of money and time to do the Geikie Gorge 2 hour boat trip from Broome but it was probably worth it to have the close-up view of the strange cliffs. The open-boat ride could have been done in one rather than two hours as there was a lot of hanging about on the water and repeated information.

The guide is supposed to have a sense of humour but this one misinterpreted a joke amongst all the banter and became rude and put down one of the people in his care. This was not the right thing to do! There should be continuing instruction for guides on how to relate to those who depend upon them.
Join in and write your own page! It's easy to do. How? Simply click here to return to Reader Submissions.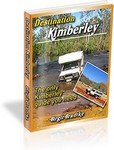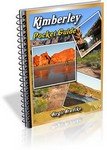 Travelling to the Kimberley?

The free Kimberley Pocket Guide
is a great introduction to travel in the region.
The full Kimberley Travel Guide


shows you how to make the most of your adventure at Australia's last frontier.
Travelling to the Northern Territory?
NEW! Destination Top End offers the same comprehensive, detailed insider information for the tropical regions of the Northern Territory.

A must have if you travel to or from Darwin.
---
Return to Kimberley Travel Guide home page