Hazard on Gibb River Road
by David T.
My reason for putting up this note is to point out what I believe is the major hazard of driving the Gibb and which I have not read about elsewhere.

The Gibb can be very corrugated and at the same time some sections can be more reasonable than others. It is natural when towing a van to pick what you consider to be the best section of road to travel over, where ever that may be. The road is often straight and very wide and you can see long stretches in front of you.

Often you may well be driving on the wrong side of the road as this offers the best track, crossing back to the correct side when a vehicle approaches or a bend in the road is coming up, travelling at 20kms per hour or less.

The problem is, because of the dust you cannot see what is coming behind you, and this is the real problem. Many four wheel drivers appear to be on a mission and will speed past you on the wrong side of you without warning, and I mean speed past (80 kms per hour or more). If this happens as you are attempting to cross back to the other side of the road an accident can well occur.

My solution: it should be compulsory for all vehicles travelling the Gibb to have UHF Radios aboard. A channel is chosen and it be compulsory to warn the driver in front of you of your intention to pass well before actually passing.

Apart from this a UHF radio is great for communicating with drivers coming toward you re road conditions ahead or if unfortunately you are in trouble, to flag assistance.
What do other users of the Gibb think?

David T. (Trakmaster Off-Road Caravan owner)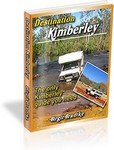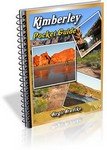 Travelling to the Kimberley?

The free Kimberley Pocket Guide
is a great introduction to travel in the region.
The full Kimberley Travel Guide


shows you how to make the most of your adventure at Australia's last frontier.
Travelling to the Northern Territory?
Destination Top End offers the same comprehensive, detailed insider information for the tropical regions of the Northern Territory.

A must have if you travel to or from Darwin.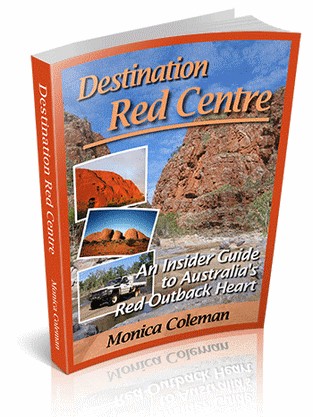 NEW! Destination Red Centre is the latest addition in this popular series. Monica Coleman takes you through Australia's red Outback heart, offering all the detail and insider tips that you have come to know and love about our guides. With special emphasis on Aboriginal communities and culture.

A must have if you travel to or from Alice Springs/Uluru.
---
Return to Kimberley Travel Guide home page