Mitchell Plateau 1970
by Geoff Duthie
(Auckland New Zealand)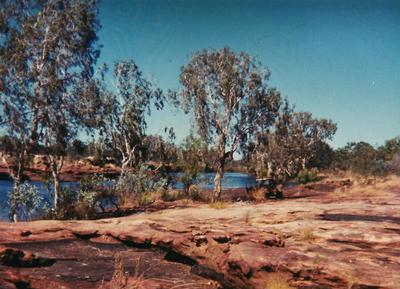 Near the King Edward River
I worked on the Mitchell Plateau in 1970 for AMAX Bauxite Corp for 6 months. Worked 6 days a week and on the 7th went to all the sights!

King Edward River crossing and nearby a large rock shaped like a mushroom with several rock paintings on it and onto what we thought was the road to Derby.


Mushroom shaped rock near King Edward River crossing
Other time down to Port Warrender for a boat ride to Malcolm Island then on further (about 15 minutes) to an area where there was large cave paintings some 6 metres long also some with the spaceman type headgear. Quite amazing.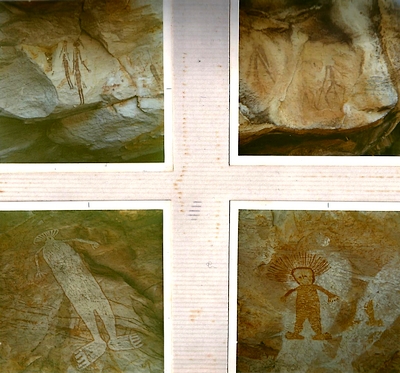 Cave paintings mostly from across the water at Port Warrender
I have been looking at all the photos I can find online for the Mitchell Falls and they look different to when I went to them... like no water.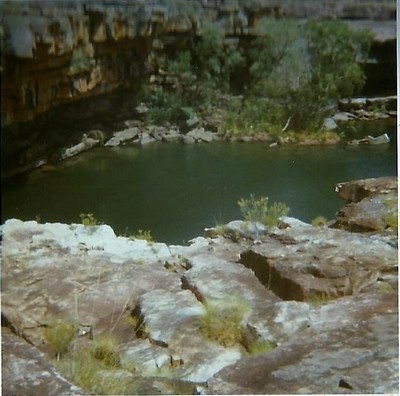 Mitchell Falls... no water running at all
One of my mates named Chris did high dive from a ledge into a pool... about 16.5 meters... spectacular.
The airstrip was developed that year to enable two Fokker Friendship planes to land as junket for WA politicians.
Our camp was at Camp Creek and 25 people lived in tents with a terrific kitchen.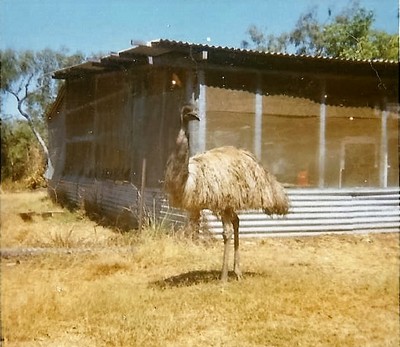 Percy, the camp mascott
(not too mobile because of a damaged foot)
Great party the night of the first rains of the new season.
These were simlpler days and some of our "activities" would definitely be frowned on today.
Cheers Kayone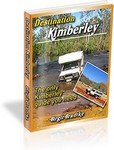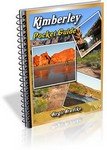 Travelling to the Kimberley?

The free Kimberley Pocket Guide
is a great introduction to travel in the region.
The full Kimberley Travel Guide


shows you how to make the most of your adventure at Australia's last frontier.
Travelling to the Northern Territory?
NEW! Destination Top End offers the same comprehensive, detailed insider information for the tropical regions of the Northern Territory.

A must have if you travel to or from Darwin.
---
Return to Kimberley Travel Guide home page