Our trip with a van down the Gibb
by Martin Butson
(Geelong Vic)
Just completed a Gibb River Road trip (July 09) with our van and the corrugations are the worst of it. We enjoyed all the river / creek crossings and had no problems at all.

We did our trip in a 80 series cruiser with standard main and sub tank (diesel) and pulled a Jurgen Explorer Offroad van, make sure it's a real offroad van and not just an elevated trailer axle. Main problems where dust and other road users. Most others where very good but some seemed to be hell bent on getting to the other end as quickly as they could, perhaps they didn't realise the journey is sometimes as important as the destination!!!

Besides being overtaken by the "metro set" we plodded along at mostly 55 -60km/h with some stretches enabling 70km/h and some down to 20km/h. THAT'S the secret, drive to the road surface conditions which change constantly. ALSO all the hills are now sealed! Enjoy, oh and let you tyre pressures down. I helped around 4 different people with "shredded" tyres only to discover they were running 35 - 40 PSI!!!!
Enjoy!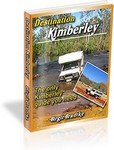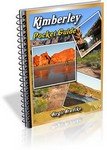 Travelling to the Kimberley?

The free Kimberley Pocket Guide
is a great introduction to travel in the region.
The full Kimberley Travel Guide


shows you how to make the most of your adventure at Australia's last frontier.
Travelling to the Northern Territory?
NEW! Destination Top End offers the same comprehensive, detailed insider information for the tropical regions of the Northern Territory.

A must have if you travel to or from Darwin.
---
Return to Kimberley Travel Guide home page