Swimming in Broome
by Warren Mackay
(Karratha)
When can you swim safely in Broome?

Answer:
The general rule is that you can swim in Broome during the dry season.
The reason is that Irukandji and box jellyfish are not active in colder waters.
Once the water temperature is over 28 degrees you should definitely stay out of the water. I would not even dream about entering the water during the wet season.
Because the main factor is the water temperature and not the time of the year as such, there is still a risk at the beginning of the dry season. It takes the water some time to cool down. There is no set date, it all depends on the weather, how much the water has warmed up during the wet etc.
Unfortunately Irukandji stings have occurred as late as June.
Interestingly
Cape Leveque
on the Dampier Peninsula north of Broome never had any problems with Irukandji.
Here is some more information about
Irukandji at Broome beaches
.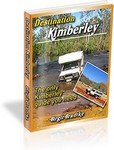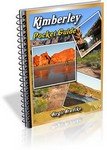 Travelling to the Kimberley?

The free Kimberley Pocket Guide
is a great introduction to travel in the region.
The full Kimberley Travel Guide


shows you how to make the most of your adventure at Australia's last frontier.
Travelling to the Northern Territory?
NEW! Destination Top End offers the same comprehensive, detailed insider information for the tropical regions of the Northern Territory.

A must have if you travel to or from Darwin.
---
Return to Kimberley Travel Guide home page