Travelling to Broome in February
by Nat
(Perth)
Is mid february really not a good time to travel to Broome due to the wet weather? I have booked to stay at the Sanctuary Rendezvous from the 17th Feb to the 21st Feb and every person that I have spoken to has said that it is the worst time to visit Broome due to the monsoonal weather, cyclones, heavy downpours etc. I was wanting to veg by the pool or am I kidding myself?????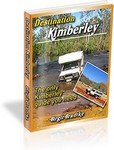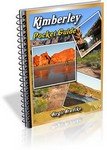 Travelling to the Kimberley?

The free Kimberley Pocket Guide
is a great introduction to travel in the region.
The full Kimberley Travel Guide


shows you how to make the most of your adventure at Australia's last frontier.
Travelling to the Northern Territory?
NEW! Destination Top End offers the same comprehensive, detailed insider information for the tropical regions of the Northern Territory.

A must have if you travel to or from Darwin.
---
Return to Kimberley Travel Guide home page